Since 2011, Code for America has worked with more than 100 government agencies on projects to better serve communities and transform how governments use technology. Join us in bringing the principles and practices of the digital age into government.

In 2020, the primary purpose of the Community Fellowship program is to resource and train community members with project-related lived experience and partner them with their local government to more effectively address inequities in service delivery.
Building strong partnerships with cities
Code for America is now accepting applications from local governments to partner with our staff, network of tech leaders, and Fellows for our 2020 Program. The right government partners demonstrate strong leadership, and are committed to being engaged throughout the program and sustaining the work after the Fellowship concludes. Strong partners also acknowledge the value of people-power and are committed to codesigning solutions with their communities.
Filling out the Government Partner Interest Form is the first step in becoming a 2020 Code for America City.


Identify Your Project
Projects for the 2020 Community Fellowship will focus on a host of issue areas: housing security, cash supports, re-entry services, transportation equity, and other equity-based service delivery interventions that you might like to tackle.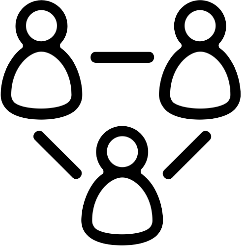 Recruit Fellows
We conduct a targeted local search for each unique project and help identify the talented Fellows with direct lived experience who will form the Fellowship Team and ensure the project achieves its impact goals.

Let the Magic Happen
Through the Code for America Community Fellowship we place people closest to the problems we wish to solve in positions of power to solve them by locally implementing the principles and practices of Delivery-driven government.

What to expect after applying
After applying as a government partner, our program team will schedule a Zoom video call with you to discuss Fellowship opportunities. The call will include a discussion regarding key program details including timeline, necessary commitments, and a preliminary contract review.


---
Timeline
We're currently accepting applications from local governments. Here are some key dates to be aware of:


July 31, 2020
Fellows selected
September 21, 2020
Cohort begins
Local governments: Apply here to host a Fellowship Team
"We in the government innovation space—whether you're somewhere like Code for America or a Brigade member or working in an innovation department—have to be conscious that we're not saving the day against the government machine. We need to make everyone in government also part of the movement.

We talk about building with and not for. You have to invest in people, And I think that is critical if you really want to scale and you really want things to last. You have to invest in the people that are already here."
— Michael Sarasti, CIO of the City of Miami
COMMUNITY FELLOWSHIP GOVERNMENT PARTNER