Code for America's Community Fellowship is at the core of our work to improve people's lives by making government work for everyone in the digital age, starting with those most marginalized. Since 2011, Code for America has worked with more than 100 government agencies on projects to better serve communities and transform how governments use technology.

The primary purpose of the Community Fellowship program is to resource and train community members with project-related lived experience and partner them with their local government to more effectively address inequities in service delivery. By resourcing and training those closest to the problem with the skills they need to make change in government―paired with the mindset of the digital age―we can close the gaps in service delivery better, faster, and more justly.
Are you ready to learn skills in using a human-centered, data-driven, iterative approach to developing local government service interventions? Apply to be a Fellow to make a positive impact in your community, and build a strong professional network.
We're building Fellowship teams of three in the following areas:
Adams County, CO
How might Colorado's Department of Community Safety and Well-Being (CSWB) prioritize delivering services to persons experiencing homelessness by identifying those in need of the greatest breadth of services in order to place them in permanent supportive housing?
Fort Collins, CO
How might the City of Fort Collins make its income-qualified programs available to eligible residents through a single user-friendly web-based application that includes income verification?

Oakland, CA

How might the City of Oakland (and Alameda County) provide their population of people experiencing homelessness with available supportive services based on their present location?
Santa Barbara County, CA
How might the County of Santa Barbara Public Defender make supportive programs and resources accessible to justice-impacted residents to improve the quality of their lives and reduce recidivism?
Timeline
Here are some key dates to be aware of.

August 31, 2020
Fellows selected
September 21, 2020
Cohort begins
The Code for America Community Fellowship Program builds teams of technologists with direct project-related lived experience and resources them with tools to address the selected problem areas in close partnership with their government officials. By pairing them with local governments across the country, they'll develop the skills and experience implementing a data-driven, iterative, people-centered approach within local government and affect change within their community. Apply to be a Code for America Fellow, and join us in designing and developing government service delivery interventions in high-impact areas.

Benefits of the Community Fellowship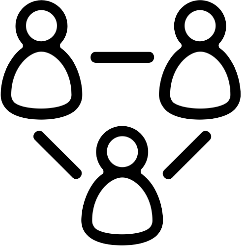 Fellows who have direct experience with a form of systemic injustice are given resources to help address that problem.
Fellows develop skills and experience implementing a data-driven, iterative, people-centered approach within local government and their community.

Fellows make a positive impact in their community and build their professional networks.
Applications for 2020 are now closed.
Please check back for exciting program updates.
The right government partners demonstrate strong leadership and are committed to being engaged throughout the program and sustaining the work after the Fellowship concludes. Strong partners also acknowledge the value of people-power and are committed to codesigning solutions with their communities.
Identify Your Project
Select the service delivery inequity that you'd like to confront.
Housing Security
Cash Supports
Re-entry Services
Transportation Equity
Other
Recruit Fellows
We conduct a targeted local search for each unique project and help identify the talented Fellows with direct lived experience who will form the Fellowship Team and ensure the project achieves its impact goals.

Let the Magic Happen
Through the Code for America Community Fellowship we place people closest to the problems we wish to solve in positions of power to address them by locally implementing the principles and practices of Delivery-driven government.