9:30am – 12:30pm
AM Workshops
Buying Tech in 2019: A Procurement Workshop
Let's talk about buying SaaS, PaaS, IaaS and custom software within the current legal framework. 18F, the State of California, and other municipalities have shown us that you break up monolithic, waterfall RFPs and recraft them for success. Come learn how to make acquisition joyful with modular contracting. You will leave with both a thorough understanding of best practices, procurement strategies, and sample language you can take home and use tomorrow.
Alla Seiffert, Internet Association
Dave Zvenyach, independent consultant
Delivery-Driven Policy Design in Social Services and Urban Transit: An Overview
This workshop for policy specialists introduces human-centered, data-driven and design thinking concepts to crafting policy. Attendees will learn about the process of designing policy with explicit consideration as to how policy will be delivered, and how policy and service delivery can be approached iteratively.

An expert panel will share practical case studies in the fields of social service and urban transit policy, covering goals, techniques and outcomes, as well as methods for dealing with environmental conditions.
Speakers to be announced.
Design Research 101
Maybe this whole "design research" thing is new to you. Maybe you just want a refresher on the basics. Maybe you've done usability testing before, but aren't sure how it works in government. In all cases, this workshop is for you. It will cover the essentials of discovery research and usability testing within state and local government. We'll start with basic principles and methods, then move quickly into hands-on practice. Our goal is have every participant leave this workshop feeling confident that they are ready for a crucial activity in public service.
Elizabeth Goodman, former Director of Design, 18F
Amber Reed, Chief Service Designer, Whole Person Care SF Department of Public Health
Learning What Works: How Cities Can Apply Behavioral Insights and Evaluation to Learn and Improve
Does your city struggle to collect taxes, fines, or unpaid bills? Or maybe your city offers an incredible service but faces a challenge in encouraging residents to sign up? Perhaps you want to promote energy or water conservation? Or you want to recruit a diverse group of people into your workforce? Behind each of these goals is an opportunity to innovate, learn, and improve. By using the tools of applied behavioral science and rigorous evaluation, cities can design better policies, improve their services, and produce better outcomes for their residents.

This workshop will offer an introduction to applied behavioral science and rigorous, low-cost evaluation and learn why they are such powerful tools for city governments. We will explore BIT's method for addressing real-world challenges using the science of decision-making and the tools of randomized field experiments. Workshop participants will gain practical advice for how to find opportunities to improve a policy or process, explore the barriers that might get in the way of priorities and goals, design innovative solutions, and test and scale what works. Workshop participants are invited to bring their real-life resident communications or forms redesign using behavioral insights.
Kelsey Gohn, Associate Advisor, The Behavioural Insights Team
Practical Design Thinking and User-Centered Design for Moving the Needle in Government
Government work presents a unique set of challenges. Teams can get mired in complexity and policy, and have a hard time figuring out where to begin. In the last decade, user-centered design and design thinking have emerged as a set of problem-solving tools and techniques that have been widely applied to tackle complex, messy problems across government and industry. These tools and techniques put real people at the heart of its practice: observing, listening to, and engaging directly with the very people you are designing for and designing with. In the world of policy, user-centered design and design thinking offer a practical framework for incrementally improving service delivery at various levels of government.

In this workshop you will learn about user-centered design tools and techniques that will help you to gain empathy for your end users, as well as people in your organization, so that you can better understand their frustrations, needs and goals. You will learn how to turn pain points into opportunities and how to prioritize them. We will discuss how this approach requires a new mindset that encourages releasing bias and embracing learning, an appetite to work through grey areas of ambiguity, learning from failure, and of course, empathy and optimism. This may be a radical shift in how your organization or team works and thinks, so we will also cover strategic methods for improving involvement and support within your organization, so you can actually use these tools to effect change and get things done.
Jane Guthrie, Sr. UX Designer, Truss
Karen VanHouten, Sr. UX Designer, Truss
Security and Risk Management in Digital Services 101
This workshop will introduce you to how to think about security and how it fits into the product development process. You will learn what security threats look like and how to apply key principles and processes to protect your projects. This workshop is built on years of experience shipping products and securing them in the private sector and in the federal government.
Solving Your Hiring Problem
Are you trying to hire technical experts in government (local, state, or federal)? How's it going? If it's anything like our early efforts, probably not well. Save yourself a few headaches and come learn from our experience setting up the U.S. Digital Service recruiting and hiring pipeline. We'll walk through how we set up the entire process, from identifying staffing needs, to recruiting, to selection, to hiring, and—most importantly—how you can use these lessons yourself. This session will focus on identifying your blockers, creating strategies to overcome them, and putting that in the larger framework of a recruiting, selection, and hiring process.
Jennifer Anastasoff, Founding Head of People Operations, U.S. Digital Service
Jenny Smith, Former Leader of People Operations, U.S. Digital Service
Understanding Data Protection and Privacy 101
This interactive workshop will cover the basic principles of lean data practices, or LDP. We will include operational tips on how to implement LDP internally, including security practices to consider. We will also explore the perspectives of different audiences who need to understand data collection and use and ways to make those communications more effective.
Mika Shah, Lead Product & Data Counsel, Mozilla
1:30pm – 4:30pm
PM Workshops
Demystifying Data Sharing: How Local Governments Successfully Share Data
Policymakers and practitioners increasingly see the value of using data to help inform their decisions, provide more targeted services, and improve critical programs. Local government data often sits in silos across, or even within, government agencies, making legal, and ethical, data sharing, a key step to leveraging data science to help government improve. Understanding the laws and regulations that govern the use of data for research and analysis, while ensuring that data is used responsibly, is a critical component of a successful data or tech project.
Lynn Overmann, Vice President of Criminal Justice, Arnold Foundation
Catie Bialick, Criminal Justice Manager, Arnold Foundation
DevOps and Continuous Delivery 101
This workshop presents the principles and practices behind continuous delivery and the DevOps movement, along with case studies from real companies and ideas to help you adopt continuous delivery and DevOps in government.

Putting DevOps and continuous delivery into practice requires both process and culture change, which can be particularly difficult in the context of government. After taking this training, you'll have learned how to measure your progress implementing DevOps and continuous delivery, what's necessary to make it successful in a regulated context, and how to advocate for the changes required with key stakeholders, including leadership and information security.
Jez Humble, Google Cloud; Lecturer, University of California-Berkeley
Evaluating Emerging Technologies: What You Need to Know About Machine Learning, Blockchain, Smart Cities, and More
In October 2018, the U.S. Government Defense Innovation Board published their guide to Detecting Agile BS. The guide gained instant notoriety for providing candid, no-nonsense guidance on telling the difference between claims and competency.

In this safe space workshop, facilitators will provided candid, independent points of view and you'll learn criteria to apply to hot topics like machine learning, blockchain, smart cities, chatbots and voice assistants, to distinguish BS from what will help you get the job done.
Dan O'Neil, Founder, Civic Operator
Sharon Kennedy Vickers, Chief Information Officer, City of Saint Paul
Leading Successful, Innovative Teams in Government
In this interactive workshop, we will dive into the essential attributes needed to succeed as a 21st century government leader based on the Partnership for Public Service's extensive research, close collaboration with innovative leaders across the federal government and private sector best practices. The session will also explore specific ways you might apply these attributes in a team context. You will leave the session with a stronger self-awareness as a leader, prepared to lead your team to achieve greater results.
Andrew Marshall, Director for Leadership Development, Partnership for Public Service; certified executive coach
Virginia Hamilton, Strategic Advisor, Partnership for Public Service; former Regional Administrator, U.S. Department of Labor
On the Path to What Works Cities Certification: How to Communicate about Your Data-Driven Government
Whether your city is just getting started on using data or already has compelling examples of impact to share, regularly communicating your progress is a tremendous opportunity to demonstrate your government's commitment to delivering results and to engage residents, staff, and local thought leaders who can reinforce and expand your efforts. That's why the best practices outlined in What Works Cities Certification—the national standard of excellence for well-managed, data-driven local government—emphasize the importance of local governments and their chief executives communicating about their data work. In this workshop, What Works Cities' communications lead, Kristin Taylor, will teach you how to adopt a communications mindset that goes beyond sharing big wins to creating an ongoing dialogue about your city's data work.
Kristin Taylor, Associate Director of Communications, What Works Cities
Product Management 101
This workshop for civil servants introduces product management as a discipline, covers why product management is critical in a government context, and gives participants a path towards developing their product management skills. We will discuss what individual product managers are responsible for, and the organizational support they need in order to succeed, before diving into hands-on activities that will give everyone a taste of what it's like to own a product.
Hannah Kane, 18F
Nikki Lee, 18F
Prototyping Products and Digital Services 101
Government is faced with building solutions to highly complex problems with dense policies, hundreds of stakeholders and vulnerable populations who need services and help everyday. Often, we're asked to make key product decisions up front, when we have the least information on how we can achieve our target outcomes.

This workshop will explore how to use prototyping as a tool for rapid learning, stakeholder alignment, and quick validation of potential solutions. From problem definition and hypothesis generation to hand-drawn sketches and clickable prototypes, we'll guide you through creating prototypes, when to use them, how to learn from them.
Larry Bafundo, Director of Product, Ad Hoc
Kaitlin Devine, Director of Innovation, Ad Hoc
5:30pm – 7:30pm
Work on Things That Matter Career Event
Hosted by Code for America and USDS.
West Hall
9:00am – 10:30am
Mainstage Keynotes
Securing Our Digital Democracy
Since leaving the technology industry, former Facebook and Yahoo Chief Security Officer Alex Stamos has become a leading voice and researcher in highlighting new and emerging threats to democracy in a fully digital age.
Whether dealing with aggressive threats to election integrity, to a tsunami of misinformation and bots, delivering secure digital government services that meet user needs is hardly easy work.
But for our society to collectively realize the potential of the internet as one of the most powerful tools for human freedom and democratization, our leaders in technology and government must learn critical lessons from history to ensure we are not doomed to repeat them.
In this candid talk, Alex will share what's keeping him up at night when it comes to securing our digital democratic systems and offer suggestions on what we can do to protect them.
Alex Stamos, Visiting Scholar, Center for International Security and Cooperation, Stanford University
The Human Cost of Bad Systems
In a digital age, technology is often deemed the inevitable solution to any problem, and the easiest and quickest band-aid to apply. But through these two stories—of child separation at the border and of radically improving the child welfare process in Rhode Island—technologists, government administrators, and community volunteers will show how substantive change always has a root in people and practices.
Vivian Graubard, Director of Strategy for Public Interest Technology, New America
Kavi Harshawat, Co-Founder, GoodCTZN, Inc
Adam Williams, Assistant Administrator for Community and Planning Services, RI Dept. of Children, Youth and Families
Nina Siulc, Research Director, Center on Immigration and Justice, Vera Institute of Justice
Marina Nitze, Public Interest Technology Fellow, New America
Moderator: Robyn Scott, Co-founder and CEO, Apolitical
The Power of User Perspectives to Shape the Social Safety Net
Millions of Americans rely on social safety net programs like Medicaid, SNAP (food stamps), and TANF (Temporary Assistance for Needy Families). But benefits programs are often designed and implemented without their input. In the worst cases, insensitively delivered benefits programs can be indistinguishable from indifference or malice, appearing to forget that clients are human beings. This session will explore what advocates, policymakers, and frontline staff are doing to put people—not legislative or regulatory requirements—at the center of an improved social safety net.
Laura Ramos, Senior Director for Integrated Benefits, Code for America
Terri P. Ricks, Deputy Secretary, Department of Children and Family Services, State of Louisiana
Stacy Dean, Vice President for Food Assistance Policy, Center on Budget and Policy Priorities
Nina Schwartz, Client Experience Manager, Office of Information Technology, State of Colorado
Patrick Kelly, Special Projects Unit Manager, Case Management and Community Outreach, Department of Housing and Human Services, Boulder County, Colorado
We're Going to Need a Bigger Tent
In the 10 years since Code for America launched, we've gone from scrappy disruptors to agents for change. We have become leaders, actively working in and with government teams, revolutionizing the way they serve people—often the people who need government services the most.
We are here because our work is constantly changing. We're here because we want to grow and learn, and we're constantly reexamining the best ways to work. We may not even know what to call this work: Is it civic tech? Public interest tech? Digital services?
The Code for America Summit is where we discover how we're doing this work together, that we're part of a community. And as more and more people join us and embrace new ways of working together, one thing is certain: we're going to need a bigger tent.
Jennifer Pahlka, Founder and Executive Director, Code for America
11:00am – 12:00pm
Track Content
Key:  Track Keynote   Lightning Talk   Breakout Session
Are We There Yet? Turning Legacy 311 Systems into Agile, User-Centered Digital Services
Civic Innovation
Open311 technologies report and track non-emergency issues in public spaces, allowing citizens to communicate to their governments, and governments to respond to their citizens more effectively. And while 311 websites, apps, and even chatbots are now common in cities and towns across the country, the user experience, service design, and agile delivery of these systems is far from a solved problem. Because of their wide reach and high visibility, 311 systems can be great opportunities to show how user-centered, agile methods improve service delivery. But, because of their scale, you're likely going to have to deal with procurement, major enterprise systems, and cross-departmental change management to get anything done. In this panel, we'll talk about common challenges and inspiring successes from 311 systems across the country and the world. We'll talk about all the gory, crucial details that don't get included in the press releases and blog posts, with peers who have been through it all.
LaWanda Crayton, Project Manager, City of Chicago Department of Innovation & Technology

Michelle Thong, Digital Services Lead, City of San Jose
Kristen Tonga, Majifix
Dan O'Neil, Principal, Civic Operator
Building Political Will and Civic Infrastructure from Within: St. Louis City
Civic Innovation
Panelists from the City of St. Louis and the local St. Louis Brigade will discuss efforts to build political will and internal infrastructure and empowering employees and vendors to create a culture of change in an executive branch office, while preserving institutional memory and stability. They will explain how "culture of change" is the fundamental mindset that allows them to logically and systematically upgrade their processes of procurement, security, and talent. It takes political will to move from an almost entirely paper-based office to one that is focused on human-centered design, both in physical space and technological systems.
Michael Butler, Recorder of Deeds, City of St.Louis

Nehemiah Dacres, Captain of OpenSTL
Caroline Fan, Founder of Cabochon Consulting
Mohith Rao, Captain of OpenSTL
Don't Reinvent the Tool! Replicating Government and Civic Tech Projects and Models Across the US
Civic Innovation
This session will feature practitioners who have experience building and repurposing civic projects across jurisdictions. They will talk about how best to get buy-in from leadership, promote their work, and run with it. They will also share a status update on the goal from last year's Summit of having five civic tech projects/models replicated in 20 cities. Those projects include: Data + Donuts, a collaborative cross-agency event series that fosters knowledge sharing and networking for local government tech and data employees; Courtbot, a tool that gives residents easy-to-understand information about resolving citations and timely reminders about upcoming court dates; and Waze WARP, which allows traffic teams and others within governments to store, analyze, visualize, and take action on Waze's CCP program data. They will discuss the challenges that need to be overcome for replication and adoption and think about how we take the immediate post-Summit euphoria and turn it into sustained civic action

Brendan Babb, Chief Innovation Officer/i-team Director, Municipality of Anchorage and Captain of Code for Anchorage

Nina Kin, Systems Analyst, LA County Auditor-Controller, Hack for LA Co-Captain, and Code for America National Advisory Council
Hunter Owens, Senior Data Scientist, CIty of Los Angeles, Hack for LA member and Data + Donuts founder
Equity as the Eggs Not the Icing
Digital Delivery
What does it mean to bake in equity when co-designing public experiences? How does this unfold across digital and non-digital touchpoints? As an internal design unit within a municipal agency, the Innovation Office of the San Francisco Human Services Agency helps to create services that better meet the needs of the public, government employees and intended policy. These needs unfold in a historical context of power, privilege, discrimination, and trauma. Applying "equity" in their work is to include this historical context from initial conversations with project collaborators through strategy, design, implementation and evaluation. In this session they will offer lessons learned, and welcome reflections from your lived experiences and practices.
Marc Hébert, Director, Innovation Office, San Francisco Human Services Agency
Natasha Jimenez, Service Designer, Innovation Office, San Francisco Human Services Agency
Allen Meyer, Visual Designer, Innovation Office, San Francisco Human Services Agency
How to Use Off-The-Shelf Tech to Digitize Paper Processes
Digital Delivery
Filing a police report? Flipping through the yellow pages to access social services? What were once paper-first processes have been transformed into tech products to address the needs of millions of vulnerable citizens. Some of the best civic tech solutions leverage off-the-shelf technology to build great products fast, especially in the early stages. In this conversation, Shannon Farley from Fast Forward will dive into the subject with Brandon Anderson, founder of Raheem, an app for reporting police conduct after losing his partner to police violence and Rey Faustino, who spent countless hours flipping through social services binders as a kid, and later built One Degree, a digital platform for finding these resources.
Brandon Anderson, CEO and Founder of Raheem

Shannon Farley, Executive Director and Co-Founder of Fast Forward
Rey Faustino, CEO and Co-Founder of One Degree
Quick and Easy User Engagement
Digital Delivery
As researchers working with government, we know that getting feedback from even a small amount of users reveals important opportunities for service improvement. In this session, Code for America researchers will share their favorite methods for conducting lightweight research with users of various government services. We'll discuss how to define your research question, identify the users of your product or service, and choose the right research method for learning. We'll give you tips to expand your comfort level and improve user-facing experiences. This session is for government staff and managers looking to identify quick improvements, engage clients, and gather valuable feedback.
Cesar Paredes, Client Success Specialist, Code for America
Nicole Rappin, User Researcher, Code for America
Julie Sutherland, Designer, Code for America
Seven Strategies for Hiring and Supporting Technologists in Government
GovOps
The Partnership for Public Service has compiled learnings that come from three years of recruiting for the U.S. Digital Service into seven key lessons applicable at all levels of government. Two former leaders of the USDS will share they learned and how these lessons can be useful to government executives, and then turn to a conversation with the audience on what kinds of obstacles they are facing when it comes to hiring tech talent.
Jennifer Anastasoff, Executive Director, Tech Talent Project; Founding Head of People Operations, U.S. Digital Service
Jenny Smith, Project Manager, Alloy; Former Leader of People Operations, U.S. Digital Service
The Current State of Maturity in Digital Services Groups Around the World
Digital Delivery
Last summer, digital HKS proposed a new maturity framework model for digital services groups in the public sector, drawing on the expertise and advice of practitioners around the world. Since then, we have been collecting data from digital services teams at the federal, regional, and municipal levels in many nations as well as feedback from teams about how they are using the model to think about their own work. In this session, we will share what we've learned to date from teams that have completed the maturity model, ask for feedback about where to go next, and think through how digital services teams can leverage these kinds of tools to drive and scale greater impact for the public.
David Eaves, Lecturer of Public Policy, Harvard Kennedy School
Transforming Government Services Through Operational Customer Experience Management
GovOps
Improving customer experience (CX) is no longer just a strategy for the private sector. Public sector entities from the Federal government to state and local institutions and beyond have come to understand that CX is a critical driver for their operations as well. But what does CX truly mean in a world where even the idea of "customer" itself is relatively new? How do you measure CX and what impacts does improving it really have on our state and local governments? This session will share lessons on how organizations like the Department of Veteran's Affairs and the United States Postal Service are utilizing an operational approach to transform how they serve citizens, and how those learnings can be applied to the state and local level.
This session is generously sponsored by Medallia.
Brian Michael, GM & VP, Medallia, Public Sector
Zac Trojak, Principal & Co-Founder, Medallia, Public Sector
What You Need to Know About Security in Government: A Conversation with Bruce Schneier
GovOps
Bruce Schneier will cover the fundamentals as well as practical implications of security and privacy in government, in conversation with Summit co-chair Dan Hon. Bruce Schneier is a public interest technologist, Special Advisor to IBM Security, and fellow and lecturer at Harvard's Kennedy School.
Bruce Schneier, Harvard Kennedy School
12:00pm – 1:00pm
Lunch
Lunch sponsored by Deloitte.
1:00pm – 2:00pm
Track Content
Key:  Track Keynote   Lightning Talk   Breakout Session
Bringing Community-Led Civic Tech into Government (In a Way That Won't Make Your Attorneys, Purchasers and IT Staff Lose Sleep)
Civic Innovation
Still trying to figure out how to get government to engage with your local Brigade? Every city has a unique relationship between the government, community, and volunteer residents. This session will highlight different ways to successfully collaborate between government, Brigades, and residents, showing both the wins and the pitfalls to avoid. Leaders from Charlotte, NC, Philadelphia, PA, and Edmonton, Canada will share replicable frameworks and strategies that attendees can take back to their communities.
Jill Bjers, Captain of Open Charlotte Brigade

Dawn McDougall, Senior Advisor for Code for Philly, Director of Client Engagement, PromptWorks
David Rauch, co-founder and former member of BetaYEG, Data Scientist with the City of Austin
Building and Measuring Trust in Government by Meeting Residents Where They Are
Civic Innovation
Done well, digital transformations in government can build the public's trust. Meeting your residents where they are is a key part of building trust. By embracing residents who might be active and engaged but could get missed in a digital transformation, a community can change the paradigm of government technical transformation. As trust is established, it's also important to measure it. This session will examine ways to build trust, empathy and culture change between residents and the government in Gilbert, Arizona; San Diego, California; and Orlando, Florida. Open San Diego will discuss the importance of developing a feedback loop where elected officials learn what their constituents want and need, and constituents learn how to civically engage with elected officials and provide the input at the appropriate channel. The City of Orlando will walk through the process and vision for a Resident Experience program to tell leadership and staff what interactions are building trust and which interactions are degrading trust and why. And Gilbert, Arizona will discuss ways that government can proactively meet residents where they are and introduce methods for engagement and education through non-traditional means.
Chelsie Bright, Ph.D., Head of Public Sector Solution Strategy, Qualtrics

Matt Broffman, Director of Innovation, Digital Platforms and Service Design, City of Orlando
Derek Konofalski, Data and Technology Analyst, Gilbert, Arizona
Isaac Wang, Brigade Captain of Open San Diego and candidate for San Diego City Council
Building Argentina's Government-as-a-Platform
Digital Delivery
From single domain to personalization, this keynote will cover how the Government of Argentina built a digital platform with a focus on user needs, empathy, and scalability.
Daniel Abadie, Undersecretary of Digital Government, Government of Argentina
Further Conversation with Bruce Schneier: What You Need to Know About Security in Government
GovOps
This breakout session continues the GovOps Track Keynote 'What you need to know about security in government.' Schneier will discuss the fundamentals and practical implications of security and privacy in government.
Bruce Schneier, Harvard Kennedy School of Government

Growing the Pipeline for Tech in Government
GovOps
If we want a strong technology workforce in public service and public interest, we need more ways to identify, train, and coach potential civic tech workers into these jobs. This session will explore a variety of ways to create and maintain that workforce including a university-led project that New America has been standing up, an internship-based model now in its third year led by Coding it Forward, a Congressional fellowship model now in its fourth year of placing technologists in Congressional offices, and a training model for mid-career technologists to help them learn policy and be prepared to enter government service as tech leaders, led by the Aspen Tech Policy Hub.
Afua Bruce, Director of Engineering, Public Interest Technology, New America

Betsy Cooper, Director of the Aspen Institute's Tech Policy Hub
Rachel Dodell, Executive Director and co-founder, Coding it Forward
Travis Moore, Founder and Director, TechCongress
How Journalism Does Data: Using Government Data to Tell Stories
Civic Innovation
Data journalists often hear from sources that they are surprised to find that reporters have data and technical skills. But data journalism didn't start with Nate Silver, and there are a wide range of ways in which data analysis and the skills of technologists are used in newsrooms. Civic technologists are often evangelists for data transparency and use and are designing the systems that power forward-looking governments. In this session, data journalists will share how governments can create or share data in ways that are more likely to be used, and how to make data more journalism-friendly.
Michael Corey, Senior Data Editor, Reveal from The Center for Investigative Reporting

How San Jose Is Using OKRs to Drive Transformation at Scale
 
We've seen how OKRs have been instrumental in launching the success of tech giants like Google and Facebook. But can it be used in government to the same effect? In this session, city staff take you on a journey to learn how San Jose is focusing on a finite set of goals using Objectives and Key Results. They'll share lessons learned from using OKRs to align people, process and technology, transform the way work and drive billions of dollars of development in the City of San Jose.

Kip Harkness, City of San Jose, Deputy City Manager
In Argentina, Citizens and Government Are Co-Creating Technological Projects to Help Rural Families
 
Argentina is the 8th biggest country in the world, and agriculture is one of the most important industries for its economy. Even though big corporations represent most parts of the agricultural industry, there are a considerable number of families that make a living as small farmers.

With more than 15 regional agricultural centres, the National Agricultural Technology Institute has an extensive field coverage in terms of agricultural families and has great know-how in the subject. The Government Lab of Argentina partnered with the Ministry of Social Development, the Government Secretariat of Agroindustry, and the National Agricultural Technology Institute to create an Open Innovation Program that learns from small farmers and public entrepreneurs who have created technological solutions that are easy to implement for other farmers to adopt.
OL Jonatan Beun, Government Lab of Argentina

It's So Hard to Say Goodbye: Case Studies from Modernizing Legacy Systems
GovOps
There is a growing generation of government legacy systems that need replacement, often the first digital systems of their kind. Replacing a system that is deeply intertwined with an agency's mission can be delicate, risky work. In this talk, Nava will share selected experiences from years of work on modernizing legacy systems, and offer patterns and thoughts to help you forge your own path to modernization. Three case studies will be presented: the streamlined healthcare application on HealthCare.gov, a replacement for HealthCare.gov's underperforming authentication service, and the modernization of appeals processing at the Department of Veterans Affairs. We'll examine each project from policy, product, and technical angles.A common challenge across government digital transformation is the ability to get the right data, to the right people, at the right time to drive impact. Thinking beyond data sharing as a transaction, this session will highlight public-private data sharing successes in states like Colorado and California, using a collaborative format to engage people working towards adoption of multi-party data sharing agreements on behalf of their own agencies. BrightHive will share success stories from supporting state and city governments in signing multi-party data sharing agreements called "data trusts," and best practices in establishing, staffing, and executing associated data governance bodies. This session will begin with a presentation, but will focus on workshopping how to design collaborative approaches between program staff, IT and legal teams, to build trust and buy-in while addressing the specific needs and challenges at different organizations.
Thani Boskailo, Director of Eligibility and Enrollment, Department of Vermont Health Access

Alex Prokop, Engineering Lead, Nava PBC
Making a Smart City About People and Outcomes — Not Just the Tech
Civic Innovation
Cities are booming with interest in how we might use data, automation, and increased connectivity to improve services. But as we are seeing across the globe, bleeding-edge technology alone won't fix problems, and can actually make problems worse. Solving problems means that we need to understand those problems and the potential unintended consequences of tech—before we talk about how sensors, algorithms, and big data might help. This session will discuss learnings from Austin, Baltimore, and other cities on how government can up its game in partnerships, policy and practices, and civic trust to go beyond the hype of the "smart city" and put residents at the center, particularly with regard to data collection.
Kenya Asli, Smart Cities Strategist, City of Baltimore

Greg Jordan-Detamore, Open Cities Product Lead, Sunlight Foundation
Daniel Honker, Policy Lab Program Manager, City of Austin Office of Design & Delivery
Meanwhile, in Canada...
Digital Delivery
The Government of Canada is still learning to apply modern design and technology to public sector service delivery challenges. As they broaden our scope and increase their efficacy, they're fortunate to take learnings from international leaders in this space. Members of the Canadian Digital Service Team will candidly discuss their early successes, the mistakes they've made, the lessons they've learned, and how they plan to scale this model, all while recognizing that the Canadian context brings its own unique challenges.
Aaron Snow, Chief Executive Officer, Canadian Digital Service
Courtney Claessens, Product Manager, Canadian Digital Service
Mithula Naik, Senior Design Researcher, Canadian Digital Service
John Millons, Head of Policy, Canadian Digital Service
Promoting Civic Engagement with Data Science
 
Alexander Poon uses data science to help citizens identify legislation they may be interested in based on their location, legislators, and policy interests. He uses techniques from Natural Language Processing to parse legislative text, and machine learning to predict bill outcomes, and will present a proof of concept using Tennessee's legislation

Alexander Poon, State of Tennessee
Scale People, Not Technology
 
The Air Force's Kessel Run project is working to change how the Department of Defense develops and delivers software. Scaling Kessel Run is a hot topic lately. Of course it's as simple as buying some Pivotal Cloud Foundry and sprinkling it with some Pivotal Labs 'Agile DevOps' right? No, it's not magic. But admitting it's a matter of thousands of hours of effort on the right things is problematic for two reasons:

It means everyone else could have done this all along and doesn't let the status quo off the hook.
It means everyone who hasn't put in the thousands of hours of effort on the right things can't reasonably take credit for the achievement and aren't qualified to lead it.
So the status quo will continue to perpetuate the myth that cloud and 'agile DevOps' are some new magic and scaling Kessel Run is something anyone can do if they buy the right tech and get the right process certifications. They will attempt to scale by parachuting in the 'brightest leaders' to grow current efforts and spin off new efforts. Unfortunately, there is no escaping the mundanity of scaling in the real, non-magical world. Scale is the aggregate of thousands of hours of deliberate practice, carefully synthesized by visionary leaders into a complex whole. Hard work by qualified people, with their growth rate determining the growth rate of the company.
Bryon Kroger, COO, Kessel Run
Supporting Government Service Delivery from the Outside
Digital Delivery
As governments increasingly approach government as a platform with a focus on service delivery, there are more opportunities than ever before to connect and collaborate with one another to share and scale this work. With support from the Rockefeller Foundation, the Beeck Center for Social Impact and Innovation at Georgetown University is embarking on a new effort to provide tangible resources to government teams focused on digital transformation and to cultivate the community of people doing this work, working in partnership with organizations like New America, Digital HKS, and, of course, Code for America.

Sonal Shah, Founding Executive Director, Beeck Center for Social Impact and Innovation
The Reproducibility Crisis in Research
 
Across fields from psychology to medicine, far too much published research is biased and irreproducible. This can be attributed to many things, including journals' preference for exciting results, pressures to "publish or perish" in academia and research fields, the lack of routine replication, flexibility in how data can be analyzed and reported, the absence of data sharing and code sharing, and so much more. As government agencies move toward more open access to data, that data will become available to researchers. We need to ensure that data sources are set up to be used in ways that are reproducible so scholarly literature can produce valuable information for government and the public.
Stuart Buck, Vice President of Research, Arnold Ventures
The Science of Movement Building
 
This presentation will dive into the data science behind movement building, the spectrum of support that defines issue areas, and best practices for growing public participation in change-making.
Meredith Horowski, Senior Director, Brigade Network, Code for America
Training the Technology Buyer: The Digital IT Acquisition Professional Certification
GovOps
In May of 2018, the Federal government established the Contracting Core-Plus Specialization in Digital Service Acquisition. This certificate is targeted at the contracting professionals who must conduct the acquisitions. This session will highlight the program, how companies and students can get involved in either taking it or providing it, examples of course elements to demonstrate what exactly is being taught in the classroom, and the impact of the training to the digital service acquisition landscape. More information about the program is highlighted on the TechFARHub.
Traci Walker, Director, Digital Service Procurement, United States Digital Service

Turning Tech Workers into Agents of Change: A New Approach to Civic Engagement
Civic Innovation
The expansion of the tech economy to cities beyond the Bay Area has been celebrated by many as bringing much-needed economic growth to places that are struggling to find footing in a 21st-century economy. But as the Bay Area struggles with an urgent housing crisis and alarming increases in inequality that are largely blamed on the tech sector, policymakers in other cities are starting to ask how they can welcome a growing tech economy while avoiding some of these pitfalls. The answer may lie, in part, in developing tech workers into a political constituency that can advocate for inclusive economic policies both inside their companies and in public policy. We need look no further than the vibrant Code for America Brigade community to know that tech workers want to be a force for good in their cities. However, in order to fully engage them as civic agents, we have to go beyond just organizing them around building tools. By educating and activating tech workers on the big issues facing their communities, we can build a powerful political constituency to advocate for equitable growth in our cities. In this session you'll hear about how these techies become engaged, what this means for the future of the tech industry, and how cities across the country and around the world can incorporate these practices in their own tech communities.
Catherine Bracy, Executive Director of the TechEquity Collaborative

Jose Corona, Director of Equity and Strategic Partnerships, Office of Oakland Mayor Libby Schaaf
Ndidi Okwelogu, Social Justice Organizer, Just Cities
Dan Swislow, Public Policy Lead, Square
Using Data to Expand Access and Increase Safety in Mobility
Civic Innovation
Mobility has changed faster in the past 12 months than it has in the last 12 years. Today, many local governments around the world are taking steps to prioritize shared multimodality—that is, making space for people on foot, bikes, scooters, transit, and other ways to get around. With so many new modes coming to streets near us, the role cities choose to play in mobility today will have direct impacts on how people move tomorrow. New advances in data standards, data collection sources, and visualization platforms provide an opportunity for local governments to evaluate and plan transportation in new ways, and take steps to ensure the right-of-way can be allocated to achieve desired goals of sustainability, public health, and safety. This session will share examples of projects, data, and standards available today, and how cities can be positioned to shape streets and mobility priorities for success, including the Mobility Data Specification, a new set of APIs designed to scale transportation rule-making with hundreds of cities and dozens of Mobility-as-a-Service companies to deal with the new generation of app-enabled mobility providers.
Tiffany Chu, Co-founder and COO, Remix

Rodrigo Davies, Strava Metro Product Lead, Strava
Danielle Dai, Mobility Programs Manager, City of Oakland
2:30pm – 3:30pm
Track Content
Key:  Lightning Talk   Breakout Session
A Seat at the Table: Connecting Policy and Technology for Better Health Outcomes
GovOps
Policymaking has a much longer life-cycle than modern software development — on the order of years. In the interim, user needs and problems change. How do we get policymakers and technologists in sync and adaptive to changing user needs? In this panel, representatives from the Centers for Medicare and Medicaid Services and Nava PBC discuss how they connected policy and delivery teams at the Quality Payment Program (QPP), a program that impacts over 34 million Medicare patients and accounts for over $178 billion in payments to doctors, leads to better delivery outcomes. They'll share best practices, techniques and challenges in getting policy and delivery teams to speak the same language, applying product management and human-centered design best practices to write policy that meets user needs, and getting delivery teams into the policy conversations sooner.
Ashby Wolfe, MD, MPP, MPH; CMS Regional Chief Medical Officer, Regions VIII, IX, X; Centers for Medicare and Medicaid Services

Austin Gardner, Senior Delivery Manager, Nava PBC
Sarah White, Business Analyst and Product Owner, Nava PBC
Building an Inclusive Society: Civic Tech Empowering Minorities
 
In 2018, Code for Pakistan's Fellows worked with the government to digitize the grants management and disbursement system for religious minorities in Khyber Pakhtunkhwa. Instead of having to travel hundreds of kilometers and spending ~$40 to submit an application, now minorities can apply online in just 15 minutes and at no cost! The system also disallows duplicate entries, ensuring merit-based disbursement. In this presentation, the director of Code for Pakistan will show how civic tech empowers marginalized groups and brings change in communities that need it most.
Nabeha Khan, Director at Code for Pakistan


Can a Different Kind of Network Improve Tone, Trust, and Truth in Online Public Engagement?
 
Marci Harris will share how POPVOX is developing a new kind of network that allows public officials to post updates but limits interactions to their constituents (though anyone can "follow" and view). Working with academic partners and six local jurisdictions, POPVOX is testing a theory that a local, limited network with narrow (civic) purpose and clear boundaries can improve participants sense of "political efficacy" and overcome some of the pathologies that have emerged on traditional social media platforms.
Marci Harris, CEO, POPVOX

Centralizing Data and Analytics to Build an Inclusive Local Economy
 
This lightning talk will explain the processes Amanda Rodrigues Smith has taken to design an evidence based strategy within the Baltimore Mayor's Office of Small, Minority and Women Owned business to address the wealth disparity gap in Baltimore City. Through aligned efforts in social innovation, digital modernization and economic impact, she has formed cross-sector/inter-agency teams to design new policy, structure new programs and recruit new partnerships (also with the private sector) to build an integrated pipeline for economic and workforce development. Though her career has been primarily in the private sector, she has found intrapreneurial success in the public sector. Through this talk, she will also demonstrate the benefits of creative entrepreneurship and design thinking in the public sector.
Amanda Rodrigues-Smith, Office of Small, Minority and Women Owned Business, Senior Development Officer of Equity Initiatives and Partnerships, City of Baltimore

Data in the Quest for Equity
Civic Innovation
Some fear that as cities increasingly tap into the power of data to improve services, they risk dehumanizing the work and leaving vulnerable residents behind. What many don't know is that well-managed cities across the country are actually proactively pairing data with a resident-centered focus to understand where gaps in services lie and where programs are not meeting the right needs. From there, they're taking action to drive more opportunity and access in their communities. Simone Brody will share stories and lessons from her work as Executive Director of What Works Cities, a Bloomberg Philanthropies initiative helping US cities improve residents' lives by using data and evidence effectively.
Simone Brody, Executive Director, Bloomberg Philanthropies' What Works Cities
Designing a 21st Century Civil Service
GovOps
What would the civil service look like if we could re-design it by applying a human-centered data-driven approach? During this presentation and workshop, David Huebner and Monique Baena-Tan of the City and County of San Francisco's Hiring Modernization Project and Andrea Lipton, FUSE Fellow and designer of the Los Angeles Department of Transportation's Leadership Academy, will explore how governments can reinvent the processes by which they hire, develop, and retain their most important resource: their people. They will discuss how evidence-based research, people analytics, and emerging HR technologies can help HR functions play a more strategic role. With many cities facing a 'silver tsunami' of retiring government employees and an increasing need to deliver government services digitally, this session will explore how we can help these organizations transform—while remaining true to the values that define civil service—to grow our next generation of public servants.
Monique Baena-Tan, Design Researcher, Lalo Consulting (San Francisco Hiring Modernization Project)

David Huebner, Founder and Principal, Lalo Consulting (San Francisco Hiring Modernization Project)
Andrea Lipton, Founder, ABCs for Business Inc. and FUSE Corps Fellow
Digital Ready: Scaling and Adopting Disaster Preparedness Using Lessons from Fires and Hurricanes
GovOps
Digital is the default when disaster strikes, and governments must be prepared to communicate response and recovery efforts to the public immediately, continuously and effectively. From websites to social media, the community relies solely on digital channels to stay updated on relief efforts, and these must be mobile, accessible, adaptive, informative, and planned in advance. Learn how government can be best prepared when disaster strikes your communities. Hear firsthand lessons learned from leaders who managed digital and communications operations during the Paradise, Santa Rosa, Sonoma, and Butte County California fires and assisted with shelter tracking and distribution points for hurricanes Harvey, Irma, Florence and Michael.
Jake Bayless, City of Santa Rosa

Talia Smith, City of San Rafael, CA and Sonoma County Recovers
Callie Lutz, Butte County, CA and Butte County Recovers
Luke Fretwell, ProudCity
Michael Bishop, Captain of Code for Tampa Bay
Don't Go It Alone: Why Connecting to a Community of Practitioners is Essential to Government Innovation
Civic Innovation
How do you find the courage to try something different in your organization? How do you sustain your energy as a changemaker, without burning out? And how will being at the Code for America Summit this year help you on that journey? This keynote talk focuses on those crucial moments of inspiration and connection that happen when we engage with fellow practitioners across the country, whether at events like Summit, on monthly Google Hangout calls with our peers, or even on Twitter. Michelle will share how tapping into the Code for America Summit community over the past five years has shaped civic innovation in San Jose, from Civic Hack Nights to City Hall.
Michelle Thong, Digital Services Lead, City of San Jose
Federalist: A Web Hosting Service With Bundled Transformative Impact
 
Right now, it can take months and cost $66,000–$95,000 to launch a blank website at a .gov domain, and site updates may require expensive contracting requests. 18F created Federalist to provide back-end website hosting to federal agencies. Federalist has full federal compliance prebaked, allowing federal partners to launch 120+ sites in hours and saving over $10 million dollars to date. Civil servants use Federalist to prototype their website changes, saving more money and helping them to grow independent technical skills. By using Federalist, agencies are often exposed for the first time to practices such as version control, open source, cloud infrastructure, and automatic deployments—providing a bridgehead for transformation. Will Slack will talk about his work with USDS at the Centers for Medicare & Medicaid Services, and show how other groups in government can and should explore a similar strategy of meeting a partners' need with bundled transformational practices.
Will Slack, United States Digital Service, Bureaucracy Hacker
From Volunteer to Public Servant
Civic Innovation
Code for America Brigades already bring a huge amount of value to their communities, through technology projects, convening events, and Community Fellowships. At Code for Boston, we also believe that Brigades can serve as a "minor league" system for building the next generation of empathetic, digital-ready public servants. At this talk, you'll hear the personal stories of how volunteers moved into government roles, and how long-term relationships between Brigades and local governments led to network effects that helped energize the Boston-area civic tech ecosystem.
Harlan Weber, Founder, Code for Boston; Director of Design, Customer Technology Department, Massachusetts Bay Transportation Authority
Human-Centered Design in Healthcare Technology
Digital Delivery
Increasingly, we're realizing that so much of healthcare—how health services are delivered—was not designed from the perspective of end users. While other industries have embraced human-centered design as a way to engage users, healthcare has been a bit behind. But an emerging trend of designers patterning with empowered patients is changing that. When designers partner with patients we shine a light on some of our most intractable problems and bend them to new, creative solutions. Join us for a breakout session on the front lines of design in healthcare. After a few quick stories, you'll get a rapid cycle chance to dig in on some real challenges presented by real patients and learn and gain inspiration from how large and established institutions can start and support a culture of human-centered design.
Hugo Campos, Innovator in Residence, Kaiser Permanente

Nick Dawson, Designer, Kaiser Permanente
Leilani Graham, ePatient, Stanford Medicine X
Legislating Technology: When It Works, When It Doesn't
GovOps
The NYC Mayor's Office of Data Analytics (MODA) engages often in conversation—and debate—around technology legislation with local lawmakers. They are the business owners of NYC's Open Data Program, a program governed by a series of local laws, and have recently navigated the exciting process of having the entire office (MODA) legislated into the City Charter in the Fall of 2018. Their office has also recently been legislated into bills requesting reports and data from the City Council. These experiences have led them to ask themselves: When is it best for analytics, and its surrounding technology ecosystem, to be legislated? Given the fast pace at which technology is changing, there is a risk that legislation will develop requirements for processes and systems that will quickly become outdated. On the other hand, the NYC Open Data program's legal mandates are powerful tools to command citywide agency compliance around an initiative that might otherwise receive less attention. This discussion will further unpack when it is beneficial for technology initiatives (such as data and analytics) to be legislated, and when it is a less-than-ideal implementation vehicle for technology policy adoption.
Natalie Evans Harris, Co-Founder & Head of Strategic Initiatives, BrightHive

Robinson Hernandez, Executive Director at Urban Tech Hub @ Company
Adrienne Schmoeker, NYC Mayor's Office of Data Analytics
Measuring and Increasing Effectiveness of Digital Public Service Delivery
Digital Delivery
Digital public service delivery promises to revolutionize how citizens and governments interact. But measuring the impact of digitizing services on citizen satisfaction and behavior is difficult. In this breakout session, you will learn how to design randomized control trials to evaluate the systematic impact of your service. Randomized control trials are particularly useful to civil servants and policymakers who are implementing a new service but unsure whether it will achieve the desired goals, or deciding which of several alternative implementations to pursue. You will also learn how to tap into the vast (and often free) pool of academic talent that is interested in supporting these kinds of evaluations in the public sector.
David Schönholzer, PhD in Economics (UC Berkeley); Postdoctoral Fellow at the Cowles Foundation in the Economics Department, Yale University

Guo Xu, Assistant Professor, Berkeley Haas School of Business
Revolutionary Design: What a Chair Can Teach Us About Fixing the Safety Net
 
What does it take to design something truly revolutionary?

It turns out that the creative process looks remarkably similar whether you are working with wood, software, or government. This presentation goes through two major design events of the last century:
1. How Charles and Ray Eames designed a chair that defined modern furniture
2. How Apple designed a keyboard that defined modern smartphones
By exploring how these two giants sparked revolutionary change in their spaces, we can learn something about what revolutionary change in the safety net can look like and what it will take to get there.
Norris Hung, Code for America, Senior Product Designer

Surviving Political Transitions
GovOps
What happens when leadership in a large organization changes? When the mission, goals, and policy positions change? When the person who pleaded your case and had your back is… gone? Change in leadership is inevitable, especially in government where term limits are a fact of life. What happens in political transitions, and how do you set your team up to survive them? This session will cover: building trust and relationships with internal, career staff; using the transition period to your advantage; documenting progress; adjusting plans for political agendas; and developing exit scenarios and strategies.
Dana Chisnell, Co-Executive Director, Center for Civic Design
Michael Land, Digital Services Expert, U.S. Digital Service at Department of Homeland Securit
Taking the Next Step with Confidence
Digital Delivery
Decision-making in teams can be challenging. Trade-offs and uncertainties abound, whether you have minimal information or what feels like too much. How do you make decisions that your team can buy in to and align with? How can you feel confident that your decision will maximize value in the areas you really care about? In this session, we'll take a look at how we make decisions on the product teams at Code for America and then work through interactive exercises. Whether you're a primary decision maker or a contributor on a collaborative team, you'll come away with tools and frameworks for moving your projects forward.
Simone Sequeira, Senior Product Manager, Code for America
The Security Help Desk
GovOps
Have a computer security question that's been on your mind? Need help setting up two factor for your email? Drop by the security help desk, staffed by two security experts and former USDS engineers and get some help!

Alex Gaynor, Staff Software Security Engineer, Mozilla, former U.S. Digital Service

Andrew Nacin, Director of Technical Program Management, Security, Chan Zuckerberg Initiative, former U.S. Digital Service
The Trials and Tribulations of Creating Online Permitting for the Cannabis Industry
Digital Delivery
This session will cover the story of building an online-only permitting system for the San Francisco cannabis industry. It will cover the mistakes made, the challenges of building while regulations are shifting, decisions that led to a cease & desist order, the strengths and shortcomings of enterprise solutions, and the challenges of building for an equitable population.
Patrick Owen, Operations & Policy Analyst, Oregon Liquor Control Commission

Anita Cheng, Content Designer, Digital Services, City & County of San Francisco
Rick Johnson, Product Manager, Digital Services, City & County of San Francisco
Nicole Lee, UX Designer, Digital Services, City & County of San Francisco
Hui Shao, Engineer, Digital Services, City & County of San Francisco
Cyd Harrell, Former Chief of Staff, 18F
Using Qualitative Data to Drive Design at NASA
 
There's a lot of paperwork to go to space! Building tools to help the folks "behind the scenes" at NASA takes a deep understanding of their complex worlds. In this lightning talk, David Luetger will discuss how San Jose State University's Research Foundation at NASA Ames used qualitative data to support NASA's Space Launch System program, and introduced a new set of stakeholders to user-centered design.
David Luetger, San Jose State University Research Foundation at NASA Ames
Widening the Field for Procurement
GovOps
Minority and Women-Owned Businesses face endless barriers to success, including winning government contracts. In this session, the City of Albuquerque and Avisare will highlight how they are successfully tackling the problems plaguing procurement to make the process more seamless and inclusive. And Hire Harlem will share how it is helping Minority and Women Owned Business Enterprise initiatives be more successful in New York by changing the way citizens interact with the data collected during the certification process.
Jordan Stockdale, Executive Director and Co-founder of HireHarlem

Alex Ocampo, Director of Technology, Co-founder, HireHarlem
Sky Kelley, Founder & CEO, Avisare
Maggie Newman, Program Manager of City Alive Albuquerque
4:00pm – 5:00pm
Track Content
Key:  Track Keynote   Lightning Talk   Breakout Session
Advanced Mistake Making: A Master Class
Digital Delivery
You're going to make mistakes. That's just the nature of things. As you learn, there will be errors and accidents, slip-ups and inadvertent breakages. What if your goal was to only make new mistakes? Others have gone before you, trying to get to the same place you're trying to get to. They've already screwed up in countless, useful ways. What can you learn from them before you embark on the next attempt to fix your part of government? In this talk, you'll learn how to preview the worst possible outcomes without actually messing anything up including using discovery to learn from survivors, future casting outcomes to visualize impacts, and mapping the worst possible scenarios to assess risk and cost of getting things wrong.
Dana Chisnell, Co-Executive Director, Center for Civic Design
Backpacking Trips, Christmas Trees, and the Woodsy Owl: How Open Forest Is Connecting the Public with the Outdoors
Digital Delivery
In this session, development team members will share how 18F and the U.S. Forest Service partnered to build a platform through user-centered design, stakeholder engagement, product management, modular procurement, scaled agile, and DevOps, as well as tools such as cloud.gov and US Web Design System. Attendees will walk away from the discussion with a better idea of how to build public-facing products in the federal domain in an iterative, compliant, user-centered way.
Hannah Kane, Product Manager, 18F

Andrew Suprenant, Product Manager, 18F
Cracking the Toughest Digital Form Design Problems
Digital Delivery
In the civic tech world we are constantly designing digital forms, and we do this well with simple, reusable patterns that allow us to build form experiences in just a few hours. Despite this, there are some form scenarios that are challenging to design for. How can users easily enter five consecutive years of their travel history—without gaps and overlaps? How should we capture occupational history, while being sensitive to periods of un- or under-employment? How can we be sensitive to users who need to document the death of their child? We've come across these scenarios and more designing federal forms for immigrants via U.S. Citizenship and Immigration Services and for veterans via the Department of Veterans Affairs. This workshop will introduce these and other complex scenarios, and then break participants into groups to work together to design solutions to some tough form design problems.
Andy Lewandowski, User Experience Designer, U.S. Digital Service

Josh Gee, Director of Digital Customer Experience, New York City Transit; former Product Manager, City of Boston Digital Service Delivery Team
Founding the National Advisory Council and Preparing the Next Generation of Leaders
Civic Innovation
In this panel session, members of the Code for America National Advisory Council (past and present) will share insights on the establishing the first advisory council and transitioning leadership to the next round of elected members. This group of civic tech leaders will focus on why they joined the NAC, what they want to accomplish, and what success looks like for the Brigade network. Furthermore, we'll explore the key parts of transitioning leadership to maximize the impact of the advisory council. By the end of this session, attendees will get a better understanding of the role the NAC plays in the Code for America ecosystem as well as the vision of the leadership behind the advisory council.
Chris Alfano, CTO, Jarvus Innovations and Senior Advisor, Code for America

Jill Bjers, Executive Director, Open Charlotte
Ramy Kim, Western Regional Representative, Code for America National Advisory Council and Open Oakland
Jason Hibbets, Senior Community Architect, Red Hat and Captain, Open Raleigh Brigade
Dawn MacDougall, Northeast Regional Representative, National Advisory Council, Code for Philly
How San Francisco Unified School District Reimagined the Technology and Processes Behind Enrollment
GovOps
Over the past year, a talented team of San Francisco Unified School District (SFUSD) technologists have come together to design a streamlined, efficient, effective and documented technology process to allow for an equitable, choice-based enrollment process for students. This talk will share how the process evolved due to the work of this team, and where SFUSD is going next. For decades prior to 2018, the process of assigning students to SFUSD schools via a choice-based lottery and paper application happened mostly manually, in an antiquated system, and only a few individuals knew how the technical process worked. The technical challenges of the enrollment process became evident in the spring of 2017, when enrollment letters were mailed late to anxious San Francisco parents, frustrating the community. As a result, the team completely redesigned an automated, scalable, well-documented, and repeatable technical process. They did so while rolling out a new interface to enter students into the district, replacing a legacy system and manual data preparation process that had been central to the district for decades—not only meaning that enrollment letters in 2018 were ready ahead of time, but data quality was, and still is, at an all-time high in the district. The team will explain how they did it and what's up next (bringing those paper applications online, increasing transparency and access to SFUSD schools for all members of the San Francisco community).
Kelly McBride, Product Director, Student Systems, San Francisco Unified School District

Sarah Ashton, Director of Student Systems, San Francisco Unified School District
Kyle DePasquale, Senior Business Analyst, Unified Data Systems, San Francisco Unified School District
Making Process Improvement, Performance, and Digital Transformation Part of Everyone's DNA
GovOps
Learn how two cities are investing in systems and tools to ensure better data quality and create opportunities to improve processes, service delivery and citizen's experience with government. During this presentation, the City of Boston will discuss how their implementation of a new data warehouse platform shifted the experience of performance management from data entry compliance to consuming quality data, and the City of Baltimore will detail the steps they took to implement two programs that engage civic partners and train all levels of employees to become more customer-centric.

The California Health and Human Services Agency's mission is to assure the sound physical, mental, and financial health and well-being of families and communities. Government, out of necessity, divides itself into departments and programs, but clients' lives are not similarly segmented. During the budget cuts, it was impossible to know the true impact of those decisions on people who used multiple CHHS services. CHHS knew they must adapt to better meet client needs. This simple concept is the guide for the cultural change they desired. Discovering the power of open data and leveraging data as an asset was the catalyst for this shift in mindset. The size and diversity of CHHS gave them the opportunity to leverage talent, funds and processes to better deliver services. Once leadership saw the benefit of this approach, they started an effort to empower CHHS staff to adopt more modern service delivery practices. Building meaningful partnerships is one of the primary reasons they have been able to move quickly. It is about a cultural change at CHHS: A change where people are encouraged to be curious and to shift their focus from being program-centered to client-centered.
Maria Borisova, Director of Data Engineering, City of Boston

Kenya Asli, Smart Cities Strategist, City of Baltimore
Sam Lovison, Deputy Director of Performance Management, City of Boston
Memes, Social Media, and Creative Campaigns in Government
Civic Innovation
Americans are increasingly making it clear that they expect the same level of service from government as they enjoy with brands in other industries. If you want to make the public aware of new services, promote a cause or just inform the community of important news, social media is the best place to do it. To understand and realize a meaningful return on investment, you must identify social media strategies that can deliver support to you. This session will include examples of strategies that have worked including using snow memes to decrease parking violations in Somerville, Mass., engaging the public to support children in Los Angeles, Calif., and harnessing the power of the online crowd to help people before and during a disaster.
Meghann Ackerman, Public Information Officer, City of Somerville

Judith M. Green, Social Media Specialist Los Angeles County Child Support Services Department
Melissa Swenson, President of CEDR Digital Corp.
Running Civic Coding Hackathons and Why They (Continue) to Be Important
Civic Innovation
Hackathons have become an increasingly popular way for technologists to inspire creativity, foster innovation, and prototype challenges with minimal investment. In this talk, presenters will walk through what it takes to put on a well-designed hackathon with a proven roadmap for success while highlighting case studies from successful events at Code.gov. Topics will include selling your event idea to leadership, challenge problem definitions, incentivizing participants with the use of prizes, ways to include participants who aren't coders, creating a safe and welcoming spaces, open source tools for collaboration, and a look at the logistics required to plan your way to an ideal event. The session will ultimately end with a snapshot of how hackathons continue to be a driver of promoting open source and code reuse.
Kevin Curry, Brigade Captain, Code for Hampton Roads

Amin Mehr, Deputy Director, Code.gov, U.S. General Services Administration
The Role of Open Source in Building Government Technology Infrastructure
GovOps
As software becomes increasingly accepted and understood as critical government and societal infrastructure, what does this mean in practice, and what is the role of open source? Amin Mehr, Deputy Director of Code.gov and Ben Cerveny, Director of the Foundation for Public Code discuss issues such as what's needed for sustainable code-as-infrastructure, stewardship, auditing and the challenges and opportunities at different levels of government.
Ben Cerveny, Director, Foundation for Public Code
Amin Mehr, Deputy Director, Code.gov, U.S. General Services Administration
The State of Criminal Justice Data at the County Level
Digital Delivery
To plan for national scaling of their research, Measures for Justice conducted a study of the state online case lookup systems for county courts across the United States. For anyone hoping to access court system data, the availability of data online is a critical starting point—both for researchers seeking bulk data and for individuals seeking to access their local justice systems. In this breakout, Measures for Justice will present their findings, including detailed maps of each state and county, and discuss policy implications of what they discovered.
Moderator: Mikaela Rabinowitz, Director of National Engagement and Field Operations, Measures for Justice
Maria McKee, Principal Analyst, Office of District Attorney George Gascón - San Francisco
Ian Thomas, Research Assistant, Measures for Justice
Samuel Sinyangwe, Co-Founder, Mapping Police Violence; Campaign Zero
6:30pm – 8:00pm
People of Color Reception
Hosted by Nava.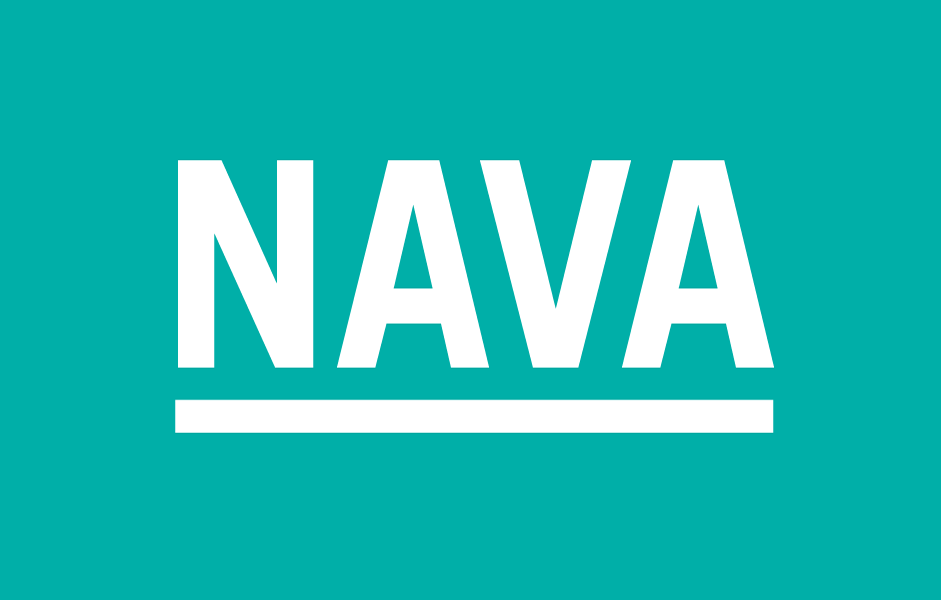 9:00am – 10:30am
Mainstage Keynotes
A Chance to Thrive: Scaling Automatic Record Clearance Across the United States
The current record clearance process was not designed for the digital age. It is petition-based, costly, cumbersome, and confusing—and as a result, only a small fraction of people ever receive the relief available to them.
The stakes are high. A criminal record becomes a lifelong sentence, serving as both a direct cause and consequence of poverty. The 70 million people with criminal records across the country—the result of decades of mass criminalization and mass incarceration—currently face more than 44,000 legal barriers that affect every area of life.
Automatic record clearance provides an equitable chance for millions of people and their families to improve the conditions of their lives by finding work that pays a living wage, securing stable housing, participating in their children's education, and investing in their own.
In this conversation, Code for America's Evonne Silva and Cristine Soto DeBerry of the San Francisco District Attorney's office discuss their partnership, a novel approach to transform the way government delivers services to those most impacted by the criminal justice system, first piloted in San Francisco.
Evonne Silva, Senior Program Director for Criminal Justice and Workforce Development, Code for America
Cristine Soto DeBerry, Chief of Staff, San Francisco District Attorney George Gascón
Affordable Housing Crisis? Bridge the Gap with Data!
Code for America fellows Rohan Mathur and Britney Lyons developed a solution to help Austin residents, housers, and policy makers make better affordable housing decisions in the midst of Austin's affordability crisis. The open system they developed, supported by a wide range of stakeholders, provides a way to track and share affordable housing data well into the future.
Catherine Crago, Head of Strategic Initiatives, Housing Authority of the City of Austin
Britney Lyons, 2018 Code for America Fellow
Rohan Mathur, 2018 Code for America Fellow
Ear Hustle: Living Life Inside a Government Service
Earlonne Woods and Nigel Poor are the creators and hosts of the critically acclaimed and Peabody Award-winning podcast Ear Hustle, covering the daily realities of the people living life inside prison and those on the outside, post-incarceration.
Our justice system is often described as an arm of government, but those of us lucky enough to not have much experience with it may never realize how deep this arm of government reaches into the lives of 2 million Americans currently incarcerated, and the many millions who have gone through the country's prison systems.
We think of government as "for the people," and Earlonne and Nigel show us that the people in the justice system are just that: not abstract data points or statistics, but people like us. It's easy to complain about not having a choice in the government services we occasionally interact with, like the quality of service at the DMV. Through Ear Hustle, we hear another side: about how people live their lives inside a government service, all day, every day.
Nigel Poor, Co-creator and co-host, Ear Hustle
Earlonne Woods, Co-creator and co-host, Ear Hustle
Taking GetCalFresh Statewide
SNAP (food assistance) is the country's most effective poverty prevention program. When people enroll in the program, it works. Code for America runs GetCalFresh, which helps more than 30,000 households apply for food assistance each month in California. What began as a simple web form has grown into a full-fledged digital service. Join us as we celebrate taking GetCalFresh statewide and hear how we are supporting Californians in applying and obtaining food assistance, with dignity and respect.
Kim McCoy-Wade, Chief, CalFresh Branch, California Department of Social Services
Caitlin Docker, Sr. Program Manager, GetCalFresh at Code for America
The Digital Service State of the Union
This year marks the fifth birthdays of the U.S. Digital Service and 18F, the two leading government digital service delivery teams in the United States. Following in the footsteps of our friends in the UK, and influencing national and local efforts launched since, USDS, 18F, and the broader teams at the General Services Administration—including the Presidential Innovation Fellows—serve as the central digital services of the federal government. They have achieved much in the past five years and have exciting projects underway.
Approaching government missions with a service delivery mindset is also flourishing as cities, counties, and states develop digital service efforts, prioritize user-centered government and delivery-driven policy, and transform government's relationship with technology—and the public.
Matt Cutts, the Administrator of the U.S. Digital Service, will share some of the projects and initiatives he's most excited about in the federal space and highlights of what he's seen and learned on his travels around the country as he recruits partners to carry this work forward.
Matt Cutts, Administrator, U.S. Digital Service
11:00am – 12:00pm
Track Content
Key:  Track Keynote   Lightning Talk   Breakout Session
Bias in Datasets and Fairness in Machine Learning
Civic Innovation
We hear a lot these days about biases in algorithms. At the core of these biases is the data which are fed into algorithms. Artificial intelligence and machine learning can't happen without some initial data to be considered by an algorithm. This session will have a demonstration of how radically different conclusions and insights can be drawn from similar datasets with the same algorithm applied to them. To tackle these complexities, computer scientists create formal definitions of fairness in machine learning. But what if instead of just automating decision-making, we used machine learning to make institutional decisions more just in the first place? In this session we interpret ML as a tool for revealing when and how measures fail to capture purported constructs of interest, augmenting how hospitals, prisons, and child welfare agencies understand their own values and priorities. Machine learning can thus be understood as a form of quality assurance for existing institutions, exposing the epistemic fault lines of their own measurement practices.
McKane Andrus, Graduate Student Researcher at Interact Lab, University of California-Berkeley

Bryan C. Boots, Regnier Institute for Entrepreneurship & Innovation / University of Missouri-Kansas City
Thomas Krendl Gilbert, Ph.D. Candidate in Machine Ethics and Epistemology, University of California-Berkeley
Building Bridges (And How Not to Burn Them) While Innovating in Local Government
GovOps
Government innovators need to build credibility — fast. Innovation leaders from the cities of Oakland, Walnut Creek, San Rafael, San Francisco, and Mobile, Alabama — five local governments of varying sizes — are joining forces to share specific tactics on how to build trust and sustain buy-in with stakeholders to enable risk-taking. The session will kick off with each representative sharing anecdotes and perspectives from colleagues on indicators and perceptions of trust, including stories of moments where trust was won and lost. Session leaders will share trust-building tools and best practices for project management, dealing with failure, working with deep subject-matter experts, and working with residents. Finally, attendees will be facilitated through a hands-on exercise based on the The Trust Equation framework and leave with knowledge of how to assess one's own or a stakeholder's trustworthiness in different scenarios and specific actions that can be taken to build trust.
Mai-Ling Garcia - Digital Engagement Officer, City of Oakland

Jessica Cole - Head of Innovation & Economic Development, City of Walnut Creek
Rebecca Woodbury - Director of Digital Service & Open Government, City of San Rafael
Krista Canellakis - Chief Innovation Officer, City and County of San Francisco
Terrance Smith, Director, Mayor's Innovation Team, City of Mobile, Alabama
Civic Tech & #MeToo: One Year In, What Progress Has (or Hasn't) Been Made?
Civic Innovation
Panelists regroup from last year's session on equity, inclusion, and #MeToo issues in the civic tech sector to explore the progress that has been made in the last year. Funders like Luminate have announced new practices in policies. Organizations have released reports assessing themselves and announcing what they're doing better moving forward. Conferences have implemented new practices. What can we learn from the last year of progress and what can we improve?
Lisa Gelobter, CEO, tEQuitable

Jess Ladd, CEO, Callisto
Travis Moore, Founder and Director, TechCongress, Co-Founder, Congress Too
Sarah Schacht, Data Standards & Financial Sustainability Consultant with Smarter Civic, "Me Too" Civic Tech Activist
Democratizing Data Under a Tight Budget: How to Empower Colleagues with Access to Data and Analysis Tools
Civic Innovation
You're a data analyst or scientist and you want to empower colleagues to use your organization's data and foster an inquisitive, open culture. Where to begin? There's no authoritative guide on expanding access to data in an organization, but we can share what we've learned and save each other a whole lot of time. Presenters will discuss principles for learning about your colleagues' data needs, teaching colleagues to access and analyze the data, and how to support the data work that your colleagues begin taking on. They will also talk about potential unanticipated benefits in terms of strategy and making the data team's projects even more useful.
Eric Giannella, Staff Data Scientist, Code for America; Data Scientists for Good

Nick Hamlin, Data Scientist, Global Giving
Tania Jogesh, Data Scientist, DataSF – City and County of San Francisco
Mohammad Radiyat, Data Scientist, Donors Choose
Nicole Smith, Data Analyst, USA for UNHCR, The Hive
Ethics and Social Responsibility in Tech
Civic Innovation
As developers of technology, we continuously make decisions in our products and services that can deeply impact society. This is especially true in the public sector, but has also become increasingly true in the private sector as well. Digital services are ubiquitous in our lives, and with that, we need to consider ethical and social implications in everything we build, starting from the beginning and especially at every step of the product development lifecycle. This session highlights bright spots, best practices, and takeaway lessons in incorporating ethics and social responsibility in tech.

Sabelo Mhlambi, Ethics and Technology Fellow, Harvard Berkman Klein Center; Technology and Human Rights Fellow, Harvard Carr Center

Kathy Pham, co-lead Responsible Computer Science, Mozilla; Product Management Fellow, Harvard Kennedy School
Lili Gangas, Chief Technology Community Officer at Kapor Center for Social Impact and 2018 New America CA fellow
Njambi Good, Deputy Executive Director, Amnesty International
Stephanie Seale, United Nations Human Rights Silicon Valley Partnerships
Public Service for and with the People: Building a Government Open Organization Through Culture, Code, and Community
GovOps
Government openness is a mindset that starts with culture, but includes rethinking the public sector's approach to technology and community. Using anecdotes and lessons learned from early experiments at the State of California, the City of San Rafael, and the City of Fort Collins, government leaders will discuss the evolving openness practices within their organizations, and how it has impacted their relationships with public servants, the public and the partners they work closely with.
Kelly DiMartino Senior Assistant City Manager, City of Fort Collins, CO

Angelica Quirarte, Assistant Secretary for the CA Government Operations Agency, State of CA
Rebecca Woodbury, Director of Digital Service & Open Government, City of San Rafael, CA
Public-Private Data Partnerships for Public Good
Civic Innovation
Increasingly, the private sector is generating data that could be re-purposed to complement traditional public-sector data collection methods—for example, using fleet GPS data to estimate speeds or mobile operator data to determine travel patterns. Likewise, open government data can be used by companies to improve their products and offer services to more vulnerable members of the public. The World Bank is piloting solutions to support governments in using company data and will share more about the challenges and experiences with that effort. The Opportunity Project features dozens of collaborations between companies and government agencies to leverage open government data for products and services to better serve more members of the public.
Lorena Molina-Irizarry, Director of Operations, Census Innovation Labs, US Dept of Commerce

Holly Krambeck, Data Collaboratives Lead, The World Bank
Shaping a Bold Future Through Delivery-Driven Policymaking: Universal Family Care
Digital Delivery
Where do human-centered design methods and policymaking intersect? How might designers and policymakers collaborate on policy innovation? Sarita Gupta, Co-Director of national non-profit Caring Across Generations and Kate Lydon, Senior Portfolio Director at IDEO will share how reaching far outside the policy realm to the methods of human-centered design has been an essential part of advancing Universal Family Care.

Sarita Gupta, Co-Director, Caring Across Generations
Kate Lydon, Senior Portfolio Director, IDEO
Stimulating Cross-Department and Public Collaboration via Data Initiatives
GovOps
Data initiatives within government represent much more than the work of one department; instead, they typically necessitate collaboration between teams in opposite corners of City Hall. These relationships can be leveraged to do more than just release datasets, serving as the foundation for transformative work connecting civil servants with the communities to whom their work matters the most. In this session we'll analyze success stories and share experiences via group discussion, focusing on the process and the people (rather than the tools).
This session is generously sponsored by Esri.
Patrick Hammons, Product Engineer, Esri

To Make An Impact, Ask Why
Digital Delivery
Why don't we make a bigger impact in our cities? By not asking why, we risk solving the wrong problem, being blindsided by our assumptions, giving up when the going gets tough, and realizing new opportunities for impact. Liz Gerber will examine how asking why has inspired the Design for America network to create social impact beyond their years. Her aim is to expand our approach to identifying and tackling social challenges in our cities. This talk will reveal that our ability to make an impact is more within our grasp than we may think, especially if we ask "why?"
Liz Gerber, Executive Director, Design for America
1:00pm – 2:00pm
Track Content
Key:  Track Keynote   Lightning Talk   Breakout Session
25 Things I Wish I Knew Before Becoming a Community Organizer
 
Community organizing can be challenging not only for someone just getting started, but for veteran leaders as well. This session will highlight 25 lessons learned on the path to becoming a community organizer. Sharing these lessons will help new community organizers avoid similar mistakes and veteran organizers can pick up a few tips to add to their experience. This session will share practical tips for community organizers, provide details on several programs and their impact, review the dangers of burnout and how to avoid it, and share tips on how to grow your career. By the end of the session the audience will have a better understanding of what it's like to be a community organizer. More importantly, the audience will walk away with practical advice that they can immediately apply to their job, even if that doesn't involve organizing a community.
Jason Hibbets, Brigade Captain, Open Raleigh Brigade; Member of the National Advisory Council, Code for America
Building Ethical and Responsible Technology into Government
Civic Innovation
Machine learning and artificial intelligence have quickly become pervasive in everyday life, their advances coinciding with maturing government understanding and use of modern technology. In this track keynote, Rumman Chowdhury talks about both the need for an ethical and responsible approach to incorporating these technologies into government, and potential frameworks for doing so.
Rumman Chowdhury, Global Lead, Responsible AI, Accenture
Building With Your Colleagues: Developing Operational Digital Tools in Government
 
The civic tech community has many celebrated successes building products for the public: the work of GDS, Code for America, USDS, 18F, etc. Most of these groups rightly focus on service delivery and how to best deliver the benefits of government to its citizens. But there has been less direct focus on applying the best practices that we've developed as a community to the plumbing of government: the work of operations, analysts, and the data pipelines that feed them, but are still so often brittle. In this lightning talk, Jonathan Pichot share the work NYC Planning Labs has been doing to build modern digital tools and data pipelines for the planners and analysts of New York City. The talk will explore the unique challenges and opportunities building tools with only 500 users, but whose impact can be massive, representing substantial increases in the effectiveness and cost efficiency of government.
Jonathan Pichot, Product Manager, NYC Planning Labs
Civic Tech and Civil Justice
Digital Delivery
Every day, thousands of Americans face legal problems—like eviction, intimate partner violence, and deportation—without a lawyer. Technology extends the promise that we can expand the delivery of legal assistance to those in need. This program will discuss that promise; the processes by which innovation is explored and adopted in this space; and the implications for justice, equality, and democracy. The panelists will encourage those in attendance to consider partnerships with the justice system, non-profits, the private sector, and law schools to promote innovation in the delivery and provision of critical legal services to those most desperately in need.
Shubha Balasubramanyam, Director of Technology, Center for Court Innovation

Ray Brescia, Hon. Harold R. Tyler Chair in Law & Technology and Professor of Law, Albany Law School
Margaret Hagan, Director, Legal Design Lab; Lecturer, Stanford Institute of Design, Stanford University
Jack Madans, Digital Services Principal, Judicial Council of California
Mark O'Brien, Executive Director, Pro Bono Net
Sacha Steinberger, Director, Legal Link
Cultivating Culture Change at California Health and Human Services: How to Create Change in a Bureaucracy
GovOps
The California Health and Human Services Agency's mission is to assure the sound physical, mental, and financial health and well-being of families and communities. Government, out of necessity, divides itself into departments and programs, but clients' lives are not similarly segmented. During the budget cuts, it was impossible to know the true impact of those decisions on people who used multiple CHHS services. CHHS knew they must adapt to better meet client needs. This simple concept is the guide for the cultural change they desired. Discovering the power of open data and leveraging data as an asset was the catalyst for this shift in mindset. The size and diversity of CHHS gave them the opportunity to leverage talent, funds and processes to better deliver services. Once leadership saw the benefit of this approach, they started an effort to empower CHHS staff to adopt more modern service delivery practices. Building meaningful partnerships is one of the primary reasons they have been able to move quickly. It is about a cultural change at CHHS: A change where people are encouraged to be curious and to shift their focus from being program-centered to client-centered.
Michael Wilkening, Special Advisor on Innovation and Digital Services in the Office of the Governor, State of California and former Secretary of California Health and Human Services
Design, Empathy, and the FBI: New Approaches for Engaging Industry
GovOps
In a world where too often we talk past each other, this talk will focus on how new more design-driven and stakeholder-centric approaches are helping to find common ground on tough national challenges that require the government—in this case the FBI—and industry to work together. The approach requires building greater understanding each other, defining specific challenges to tackle, and co-creating solutions that have implications for tech, process, and policy. As one example of this approach, there has been successful engagement between the FBI and industry that has helped protect our democracy from foreign influence in the 2018 midterm elections. Empathy and design-driven approaches can and should be used across a range of national challenges, such as health care and criminal justice reform. Furthermore, these approaches should be applied to the next frontier for design+tech: the policy making table.
Steven Babitch, Presidential Innovation Fellow

Designing Secure Digital Services
Digital Delivery
Providing secure digital services at scale is hard. Really hard. Making sure they are secure and easy to use, is a central challenge for delivering public services online. When it comes to managing the public's data, achieving a balance between security, privacy, and usability is critical to building a successful and trustworthy service. In this presentation, we will discuss how the U.S. Digital Service has tackled this dilemma and what it takes to bring best in class technology and human-centered design to services that often don't consider the users and their needs. We will share the lessons learned from our successes and failures in assisting multiple government agencies in their creation of identity management systems.
Chante Lantos-Swett, Product Manager, US Digital Service

Andrew Hughey, Product Manager, US Digital Service
Engagement and Digital Delivery via API: Case Studies from the NYC Mayor's Office and U.S. Census
Digital Delivery
It's easy for users to get lost when searching for the data or resources they need. This session will feature case studies from two offices that leveraged APIs to make data and programs more readily accessible to their users. In New York City, the Mayor's Office for Economic Opportunity is expanding the City's benefits screening efforts through the development of a new open API with criteria for 30+ federal, state, and municipal programs to support the creation of new technology tools and screening scenarios. The U.S. Census Bureau is engaging users through a new dissemination platform with access to all data and visualizations, leveraging its publicly accessible API. Join us for live demonstrations of these featured projects and learn tips and tricks for navigating the Census API, including seeing what data visualizations result from tapping into the census data. Both case studies will detail the incremental development processes that were successful in rolling out the work.
Ryan Dolan, Data Visualization Lead, U.S. Census Bureau
Song Hia, Product Manager, NYC Mayor's Office for Economic Opportunity
Kimberly Peng, Developer, NYC Mayor's Office for Economic Opportunity
Gerson Vásquez, Data Visualization Lead, U.S. Census Bureau
Tyson Weister, Program Analyst, U.S. Census Bureau
Fast, Fun, Interactive Creating of Requirements that Stick
GovOps
Agile, Lean, waterfall, and hybrid projects all need "requirements": vision, needs, goals, objectives, user stories, business stories, system stories, epics, use cases, requirements, desirements... This one-hour workshop will provide hands-on experience in practical skills using a participatory workshop method for creating, rather than passively gathering, requirements. You will learn to create requirements organized in a hierarchy (not strictly hierarchical) of increasingly concrete and detailed elaboration—prioritized and scoped, and readily amenable to re-prioritizing and re-scoping as reality happens during the project team's work to meet them.
Tom Dayton, Design Thinking Facilitator, IBM

Intergenerational Innovation
 
Innovation sparks in different ways across generations in the public sector. Now is the time to embrace intergenerational collaborations in government innovations. Hear the story of how a baby boomer partnered with millennials to implement disruptive strategies to intentionally and equitably build the City of Grand Rapids' digital front door. This partnership spread across departments and elevated the voices of all to transform the culture in the City organization, and improve the business processes that directly impact their residents. In this presentation, you'll hear how Grand Rapids developed the nation's first city-funded and managed Civic User Testing Group to build a new website with, for, and by the community. This co-creation led to a service-centric digital City Hall and a new single-sign-on payment app for users to make and manage multiple service payments in one place. Meeting user needs considering the range of capabilities and access to technologies drove this innovation to focus on omni-channel service delivery so that everyone can interact with the City in whatever way works best for them.
Becky Jo Glover, City of Grand Rapids, Chief Customer Service and Innovation Officer
Alex Melton, City of Grand Rapids, Community Innovator
Into the Great Wide Open: Delivering Digital Services in Rural/Low Population Communities
 
60 million Americans live in rural areas and low population cities and towns. Governments that serve these communities face unique challenges as they deliver healthcare and other public services to their residents. How can state and local governments wade into the new world of building modern digital services in this context? Members of 18F will discuss their experience working with state partners in Vermont and Alaska and steps taken to adopt new tools and modern digital practices in low population communities.
Mark Headd, Innovation Specialist,18F
Alicia Rouault, Innovation Specialist,18F
It's Not a Technology Problem: Practical Tips for Elected and Appointed Leaders on Effectively Leading Digital Transformations in Their Cities and States
GovOps
It's 2019, people expect government to deliver easy-to-use digital services. Does your city/county/agency still run on clunky, outdated and expensive legacy IT systems that urgently need modernization? Are you worried that you lack the in-house talent or budget to avoid a high profile tech project failure. Are you haunted by stories of past efforts to outsource IT projects to one big vendor that blew through the budget and the system still doesn't work? In this session, we'll go over the basic concepts of modern software development (user centered design, agile development, and modular procurement) as well as alternatives to the traditional IT procurement approach and practical tips and questions you can use to help reduce risk and deliver valuable services faster to end users and residents.
Robin Carnahan, 18F, U.S. General Services Administration
Making Procurement Work for a Smart City
GovOps
The term "smart cities" should refer to how municipalities better deliver on their mission to citizens. How can technology help us achieve the results we're looking for? Let's start with innovative and inclusive procurement. In 2018, Denver sought to use procurement to establish small, agile, iterative teams deploying technology. 180+ companies answered the call! In 2014, San Francisco launched Startup in Residence, pairing cities and startups through challenge-based procurement. 20+ cities and 1,000+ startups are now competing for 100 contract opportunities. Learn what worked (and didn't) from government staff, procurement officers, and startups.
Matthew McAllister, Smart City Project Manager, City and County of Denver

Jay Nath, former San Francisco Chief Innovation Officer, Co-Executive Director City Innovate
Janell Schafer, Senior Procurement Lead, City and County of Denver
Multi-Party Data Sharing: Bringing All the Players to the Table
GovOps
A common challenge across government digital transformation is the ability to get the right data, to the right people, at the right time to drive impact. Thinking beyond data sharing as a transaction, this session will highlight public-private data sharing successes in states like Colorado and California, using a collaborative format to engage people working towards adoption of multi-party data sharing agreements on behalf of their own agencies. BrightHive will share success stories from supporting state and city governments in signing multi-party data sharing agreements called "data trusts," and best practices in establishing, staffing, and executing associated data governance bodies. This session will begin with a presentation, but will focus on workshopping how to design collaborative approaches between program staff, IT and legal teams, to build trust and buy-in while addressing the specific needs and challenges at different organizations.
Vyki Englert, Product Manager, BrightHive

Natalie Evans Harris, Co-Founder & Head of Strategic Initiatives, BrightHive
Bryan Keller, Impact Analytics Manager, Goodwill Industries International
Reg Leichty, Founder & Partner, Foresight Law & Policy
Shaping a Bold Future through Delivery-Driven Policymaking: Universal Family Care
Digital Delivery
Where do human-centered design methods and policymaking intersect? How might designers and policymakers collaborate on policy innovation? Sarita Gupta, co-director of national non-profit Caring Across Generations, will share how reaching far outside the policy realm to the methods of human-centered design has been an essential part of advancing Universal Family Care.
Kate Lydon, Senior Portfolio Director, IDEO

Sarita Gupta, Co-Director, Caring Across Generations; Co-Director, Jobs With Justice
Using Mobile Messaging to Support a Complete and Accurate Census 2020
 
The 2020 Census is unprecedented in many ways, with a new online form, slashed budget, and potential changes to the questionnaire such as the addition of a citizenship question. A complete and accurate count is critical to ensuring political representation and nearly $700B in federal funding are fairly distributed over the next decade. CommunityConnect Labs has developed a suite of mobile messaging tools to support local government and nonprofit organizations in their complete count efforts and is a graduate of the US Census Bureau's 2019 accelerator program, "The Opportunity Project." This presentation will provide an overview of their journey designing and implementing these digital tools to support this digital census

Stephanie Kim, CommuntyConnect Labs, Director, Government & Nonprofit Programs
You Only Code as Well as You Listen
Civic Innovation
Inspired by co-design, consensual design, and community organizing, Sydette will challenge attendees to listen as fiercely as they innovate. In the lead-up to this talk, she's been gathering input on coding, innovation, civic life, and inclusivity, and will share some of the conversations and feedback she hears about the importance of bringing the community together at the start of a project rather than seeking feedback afterward.
Sydette Harry, Editor, Mozilla
2:30pm – 3:30pm
Track Content
Key:  Track Keynote   Lightning Talk   Breakout Session
A Service Blueprint for Successful User-Centered Digital Delivery
Digital Delivery
Service blueprinting is a powerful tool for user-centered digital delivery. It is a living artifact that describes how a service is provided to end users—and the various actors and processes involved. It aligns cross-disciplinary teams by establishing a shared vocabulary and understanding. It surfaces critical moments, breakdowns, and inefficiencies, and empowers teams to identify ideas and opportunities to deliver better services and meet user needs. Attendees will leave this talk with the tools to run their own interactive service blueprinting sessions within their own organizations.
Kelli Ho, Designer/Researcher, Nava PBC

Genevieve Gaudet, Design Manager, Nava PBC
Assessing Information Needs to Reach Marginalized Communities
Civic Innovation
From wildfires to hurricanes, recent natural disasters across the country have illuminated how marginalized communities lack access to information they need to keep their families and communities safe. Language barriers, limited internet access, distinct communication tools, structural exclusion and lack of trust too often mean that immigrants, homeless people, the elderly, and others are left in the dark when it comes to news and information that affects their lives.

In this workshop, participants will be guided through practical, human-centered strategies they can use to map the information needs and assets of marginalized communities. Using examples and hands-on exercises, presenters will demonstrate how a focus on relationships, design thinking, and the tactics of community organizing can help us develop more effective ways to distribute important information to communities that need it, and create a feedback loop for trusted two-way communication. Participants will walk away with a plan of action to assess information barriers that affect members of their communities, and design creative engagement strategies to overcome them.
Madeleine Bair, Campaign Manager at Free Press and Founder of El Tímpano

Diana Montaño, Community Engagement Manager, Reveal
Back to the Future with Open Data
Civic Innovation
From Orwell's 1984 to Star Trek, we've been fascinated by how sci-fi predicts the future. Data swirls around us every day—some open, some closed. Data is knowledge and knowledge is power, that power is at our fingertips. Open data growing and easy to use benefits can be significant: streamlining services, stimulating economic growth, encouraging innovation, reducing poverty and improving life on earth. Join us as we become the sci-fi writers of Open Data, featuring an interactive discussion of leaders and evangelists of the open data movement. This session is for anyone involved in developing, using or planning to use open data, giving a perspective of history and a visionary roadmap for infinity and beyond!
Claudia Arriaga, Open Gov

Sami Baig, Open Gov
Marko Bocevski, Keitaro
Mark Gibbs, Executive Director, Keitaro
Dr. David Landsbergen, Associate Professor, Graduate Studies Chair at The Ohio State University
Building a New Public Record with Documenters.org
 
City Bureau, a civic news lab on Chicago's South Side, trains and pays hundreds of people to create live-tweet threads, meeting notes, and mobile audio/video recordings at local public government meetings through our Documenters program. Information on thousands of these meetings is now online on our web app, Documenters.org, a searchable list of local public meetings for Chicago and Detroit compiled by web scrapers developed by a volunteer coding community. We'll be talking about our work so far, and how Documenters can become a model for reimagining transparency at the local level, combining accountability reporting, civic tech and community organizing.
Burnout affects a significant portion of frontline workers, ranging from teachers, to nurses, to social workers, to law enforcement officers. Many agencies are now facing 30-40% turnover in the first two years of service, with immense consequences for service delivery. This talk will present new evidence-based research on the causes and consequences of burnout in the public sector, as well as results from field experiments that show evidence-based ways to support public sector workers.
Patrick Sier, Web Developer, City Bureau
Census 2020: Help Save This Foundation of our Democracy
Civic Innovation
The official Census count happens once every ten years and determines how many congressional seats each state receives, boundaries for voting districts, and the flow of federal dollars into communities. The stakes are especially high for Census 2020. This is the first online Census, and elevated mistrust in government coupled with a high likelihood of disinformation campaigns raise the risk for a significant undercount of vulnerable communities. Local action will be crucial. Learn how to put your data and tech skills toward saving one of the foundations of our democracy.
Perla Ni, Founder, Census Outreach Project

Denice Ross, Fellow, Beeck Center for Social Impact + Innovation at Georgetown University
Gerson Vasquez, Data Visualization Lead at U.S. Census Bureau
Civic Tech, Ten Years In: Building on Progress to Tap Civic Tech's Full Potential
Civic Innovation
What have we learned from the last 10 years in the civic tech field? What will it take to reach the field's full potential for impact, and what lessons should we carry forward into the work ahead? This panel will feature reflections from several different actors at work in the civic tech field—funders, field builders, for-profit entrepreneurs, non-profit leaders—informed by research recently released by Luminate.

Christie George, President at New Media Ventures

Tamara Manik-Perlman, CEO at NextRequest
McKenzie Smith, Principal, Investments at Luminate
James Weinberg, CEO at FUSE Corps
Demystifying Procurement: Practical Improvements for the Everyday Public Servant and Vendor
GovOps
From delivering digital services and healthier school food to fixing potholes, procurement touches nearly everything we do to make government better. But navigating purchasing can be frustrating for government staff and vendors alike. In this session, we'll demystify the purchasing process; examine common challenges; and share practical, simple ways that everyday public servants and vendors can make procurement more efficient, effective, and inclusive.

Mariel Reed, CEO, CoProcure
Annie Teav, Strategic Contracts Administrator, Multnomah County, OR
Dave Zvenyach, Principal, Zvenyach LLC
Designing Responsible AI
Civic Innovation
In this interactive session, participants will learn how to design AI solutions that avoid bias. Using design thinking methods to bake ethical responsibility into AI from the start, this hands-on workshop will be thought-provoking and relevant to anyone eager to harness the power of artificial intelligence without unintended consequences.
This session is generously sponsored by Accenture.
Rumman Chowdhury, Global Lead, Responsible AI, Accenture

TJ Cycyota, Data Scientist, Accenture
empire.gov: Decolonizing Civic Tech
Digital Delivery
From the conferences we attend to the standards we adapt, today's biggest voices in civic tech are overwhelmingly British, American, and white. Yet according to UN rankings, our countries barely crack the top 10 in terms of e-participation. What might we learn if we stopped trying to lead and started listening? Join us for a frank talk about civic tech—who we listen to, what we hold sacred, and how we can learn from history rather than create new forms of digital imperialism.
Sydette Harry, Editor, Mozilla

Abbey Kos, Content designer, 18F
Alberto Rodriguez Alvarez, Strategist, Digital Service Collaborative, Beeck Center for Social Impact + Innovation
Cordelia Yu, Content designer, 18F
Let's Slow Down Agile: Conducting Research With Vulnerable Populations
 
The Canadian Digital Service (CDS) solves for large-scale government service problems by conducting meaningful research with people from all walks and stages of life. This lightning talk centers on the value of approaching research with people in vulnerable circumstances by being mindful, intentional, and s l o w—even in fast-paced, agile product cycles. When we speak with vulnerable people, we often find ourselves speaking with them in times of crisis, or during moments of great emotional, financial, or legal instability. The subject matters we approach them with, (crime, illness, financial stressors, immigration) are not light-weight by any means. In meeting these participants at difficult points in their lives, to talk about difficult subjects they face day to day, taking the time to hear them fully means slowing down. At CDS we employ research practices that not only deliver, but are sustainable so we can work in tandem with Canadians' ever fluctuating lives.
Mithula Naik, Senior Design Researcher, Canadian Digital Service, Government of Canada
Meaningful Civic Engagement in the Digital Age
 
This will be a presentation on the best practices used by the Office of Correspondence in the Obama White House to engage with citizens in real ways, moving beyond interactions online. Through the innovative use of digital tools, the office was able to identify and contact individuals who were passionate about particular policy areas and invite them to become a part of the policymaking process at the national level. This talk will include tips for successful outreach, interaction, and maintaining relationships over time.
Max Sgro, Assistant Director for Constituent Engagement, Obama White House
Reducing Burnout on the Front Line: Why Does It Matter and What Can We Do?
 
Burnout affects a significant portion of frontline workers, ranging from teachers, to nurses, to social workers, to law enforcement officers. Many agencies are now facing 30-40% turnover in the first two years of service, with immense consequences for service delivery. This talk will present new evidence-based research on the causes and consequences of burnout in the public sector, as well as results from field experiments that show evidence-based ways to support public sector workers.
Elizabeth Linos, UC Berkeley, Assistant Professor of Public Policy
Scoot Scoot: What Dockless Mobility Taught Us about Data Standards and Municipal Cooperation in 2018
Digital Delivery
In this panel, we'll discuss how municipal Departments of Transportation responded to the influx of micro-mobility providers to the public right-of-way in 2018. We'll discuss how collaborations between municipalities on a shared data standard (MDS) helped facilitate the creation of open-source data infrastructure solutions, open data publishing, and open-source data visualizations for internal & external stakeholders.
Hunter Owens, Senior Data Scientist, CIty of Los Angeles
Marcel Porras, Chief Sustainability Officer, Transportation Technology, Los Angeles Department of Transport
Kelly Rula, New Mobility, Climate, and Urban Freight, Seattle Department of Transport
Using APIs to Foster Civic Engagement
Digital Delivery
Modern machine learning, APIs and tools can assist governmental agencies in creating and fostering civic engagement. In this session, experts from government and industry will explore how government can use APIs to deliver services to developers and users including covering modern ML tools and ways agencies are using them to engage their citizens, what a typical journey looks like, how to deal with the ethical questions, and what datasets are necessary for real intelligence.
Chris Hein, Head of Public Sector Engineering, Google Cloud

Kelly Taylor, Product Manager, U.S. Digital Service
4:00pm – 5:00pm
Track Content
Key:  Track Keynote   Lightning Talk   Breakout Session
GovLove Live
Civic Innovation
A breakout session where activists, community partners, and Brigade members can ask questions about what it's like to deliver services from the government point of view. Presenters will discuss challenges, opportunities, needs from the community, staffing, etc. from both tech and non-tech perspectives. This session will be recorded live for the GovLove podcast

Laura Biediger, Community Engagement Analyst, City of Durham

Stephanie Chase, Library Director, Hillsboro (OR) Public Library
Jestin Johnson, Assistant County Manager, Athens-Clarke County Unified Government
Kirsten Wyatt, Co-Founder & Executive Director, Emerging Local Government Leaders
4:00pm – 4:45pm
Town Hall
Grand Ballroom A&B
Capacity is limited.