Fellows Jill Bjers and Jeffery Carmichael are developing a customizable step-by-step roadmap to provide formerly incarcerated people to an easily accessible and navigable list resources specific to their needs.
Jeffery Carmichael
Community Fellow
Jeffery Carmichael is a full stack web designer, who likes the creativity and the challenges involved in making technology that supports public services. Originally from Georgia, he holds degrees in both Computer Science and Electrical Engineering from Southern Polytechnic University and Morehouse College. His early career in network engineering was highlighted in part by his disaster recovery work as part of the team responsible for restoring voice and data for AT&T after the 9/11 attacks. Later, while serving as the web admin for a community outreach ministry in St. Petersburg, FL, he sparked an interest in web development and a passion for community engagement. He began teaching himself how to code and shortly after relocating to Charlotte, completed an intensive boot camp at UNC Charlotte, earning a Full Stack Web Development Certificate. His diverse background brings robust IT experience in programming, front-end website design, back-end databases, network engineering and telecom, technical troubleshooting, customer service, and support.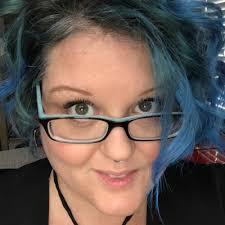 Jill Bjers
Community Fellow
Jill Bjers is an organizer and cat-herder extraordinaire, a skill that comes in handy with her family, tech community and cats of all kinds. Being a founder, community advocate and travel junkie has shaped her unique experience. She has organized countless events of all sizes from Olympics to monthly meetups. Currently serving as Co-Founder/Captain of Open Charlotte Brigade. Jill speaks about technology, community organizing, and civic engagement around the world for everyone from the State Department to community organizations. She loves sharing her message and inspiring advocacy

The Code for America Community Fellowship
Code for America's Community Fellowship pairs local talent from our Brigade Network with city governments to improve services for vulnerable people they serve.
It bridges the talent gap in the tech and public service sectors by giving government staff the experience of working with technologists, and technologists the experience of working in government jobs.
The Fellowship ultimately strengthens the relationship between local Network leaders and their governments—to create conditions where change can "stick" and help transform government from the inside out.
The Community Fellowship is part of the
Talent Initiative at Code for America.