Code for America and the National Advisory Council proudly invite you to
The 2nd Annual Brigade Congress.
Kimpton Tryon Park Hotel (Charlotte, NC)
When we come together, we can build a government that works for the people, by the people, in the digital age.
What is Brigade Congress?
Brigade Congress is the primary in-person meeting centered on the Code for America Network, bringing together Brigade leaders, government and community partners, and civic tech professionals. Together, we'll learn the skills we need to level-up our civic hacking communities.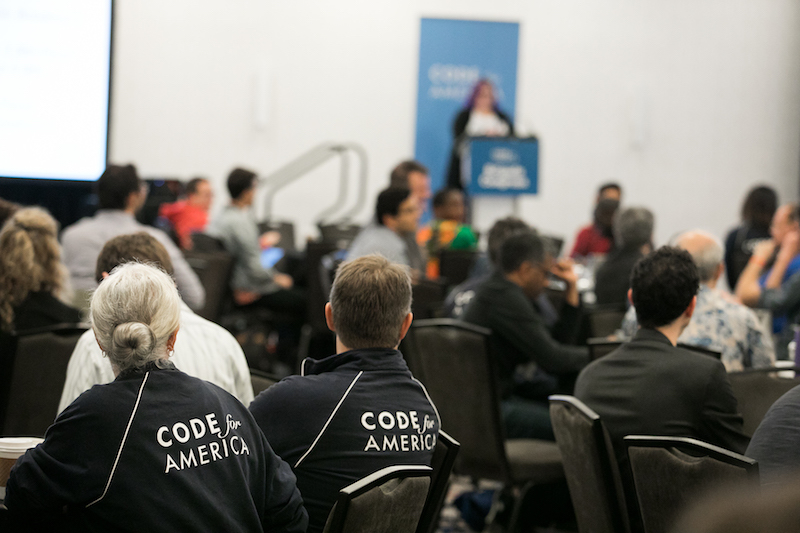 Attendees will share their vision of what's next for our movement during a packed agenda of:

planned training workshops
planned conference sessions
free-form unconference sessions

lightning talks
Come ready to share your stories on what has worked, what hasn't, and how we can apply to those lessons to future wins. We'll tackle how to prevent burnout, how to solve difficult problems, and how to overcome the problems you're facing on the ground. But beyond that, we'll talk about our shared values and share how Brigades across the country are working for change.

Guest Speakers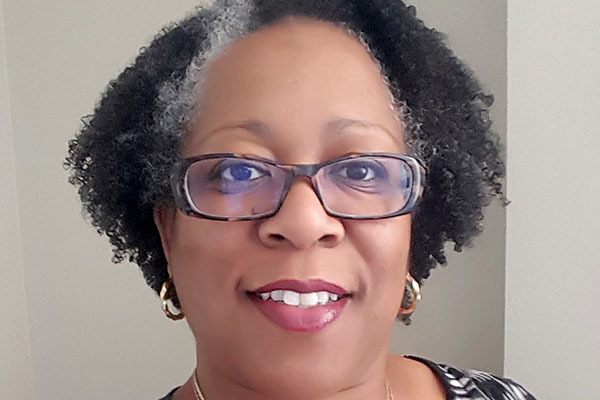 Kimberlee Archie
Director, Office of Equity & Inclusion, City of Asheville
Kimberlee Archie has been with the city of Asheville since July 2017 serving in the City's first-ever Equity and Inclusion leader. Prior to arriving at the City of Asheville, Kimberlee lead efforts in the areas of Family Support, Early Childhood Care & Education, and Community Building Technical Assistance. As the Deputy Director for the City of Seattle Department of Neighborhoods, Kimberlee coordinated inclusive outreach and public engagement initiatives and the departmental Race and Social Justice Initiative work plan. As the Equity and Inclusion Director, Kimberlee works with internal stakeholders and partners to establish the use of an equity toolkit to advance racial equity throughout City policies, practices and procedures. Fighting for racial and social justice has been an active passion for Kimberlee since her undergraduate program.
Dewitt Durham
Sr. User Experience Researcher, UserTesting
Dewitt is a Senior User Experience researcher at UserTesting, where he helps organizations from startups to Fortune 100 companies understand their website and app user experience. A California transplant living in Georgia, he likes to spend weekends hiking and seeing new places when the weather is nice and watching sports on TV when it isn't.
Zack Exley
Political and Technology Consultant
Zack Exley is a political and technology consultant. Most recently, he has worked at the Wikimedia Foundation as Chief Revenue Officer and at ThoughtWorks, a global IT consultancy. He is the co-founder and former president of the New Organizing Institute, a progressive political technology training organization. He began his political career as a union organizer, and has run internet operations for the UK Labour Party's reelection campaign as well as digital communications for Bernie Sanders and John Kerry's presidential campaigns.
Stephanie Harris
Senior Presales Consultant, CA Tech
Former Marine turned accomplished business leader with a career that spans IT, defense, aerospace, financial and healthcare systems. Stephanie advises customers and prospects on next steps in agile transformations, education in agile frameworks, and presentations of change to business processes across the entire organization. Recommend solutions and services to meet goals and objectives, including preparing for machine learning and optimizations for the future. Stephanie served in the United States Marine Corps until 2012 before transitioning into leading business transformations for various Fortune 500 companies. Stephanie is a Certified SAFe 4.5 Program Consultant and ScrumMaster.
Mike Watson
Speaker, Leader, Creative
Mike Watson has inspired, engaged, and touched the hearts of thousands of people. Through the development of his heart-centric philosophy Mike has shifted the hearts and minds of a variety of individuals, including high school and college students to CEOs and artists. The heart-centric philosophy is predicated on the intuitive understanding, and scientific support that our heart speaks so as to inform our purpose, in leadership and life. Today, when he's not researching, he gives keynote talks, leads workshops, and continues to educate, while creating heart-centric content so as to reshape leadership and reshape lives for the better.
Agenda
Friday, October 19th
Time
Session
Location
1:00 p.m.
Welcome to Brigade Congress
Rhapsody
1:30 p.m.
Keynote
Mike Watson
Rhapsody
2:15 p.m.
Lightning Talks
Rhapsody
2:45 p.m.
Disaster Recovery: At Home and Abroad
Christopher Whitaker, Eddie Mancera, Chris Mathews, Michael Bishop

Join the Brigade members who architected disaster response tools for Hurricane Florence and the 2017 Mexico earthquake for a panel discussion on how to prepare for and respond to disasters with civic tech.

Rhapsody
Practice Your Pitch
Elizabeth Smith

Come share how you pitch your Brigade to local partners and get feedback from others who do the same! Learn tips from Code for America's head of marketing, Elizabeth Smith, about how to best present your Brigade work to the media.

Medley II
NAC Office Hours
National Advisory Council

The National Advisory Council is an elected group of Brigade members that represents the Brigade network and advocates for the ideals of our community. Come talk to current NAC members about current initiatives, work, and vision. Ask questions and work through ideas together!

Illiad Boardroom
3:30 p.m
Break
4:00 p.m.
Beyond the Agile team: Building an agile organization though Modern Business Management
Stephanie Harris, CA Tech

Many companies believe that "doing Agile" will solve all of their problems, but changing the way a team operates is not the same as transforming an organization. Join CA Technologies, the leader in business and agile transformations, for a session on their work helping companies develop a strategy to transform, deliver value, and thrive. You'll walk away with insights into what it takes to create a built-to-change organization.

Illiad Boardroom
MOU Office Hours
Code for America Network Team

Let's iterate! The Network Team will hold office hours for questions and feedback about the MOU signing process, which we'll begin again at the end of 2018.

Rhapsody
Redeploying Courtbot
Micah Mutrux, Code for BTV

CourtBot started as a Code for America Fellowship project in Atlanta in 2014 to help people simplify the process of resolving a citation — today, multiple Brigades are redeploying the project to help people keep their court dates in cities across the country. Adapting the code isn't difficult, but getting cities to adopt CourtBot effectively can be. Let's review some tactics for how Brigades can get their cities to effectively take on this incredibly important tool.

Medley II
5:00 p.m.–7:00 p.m
Welcome Reception
Saturday, October 20th
Time
Session
Location
8:00 a.m.
Breakfast
9:00 a.m.
Welcome
Jen Pahlka
Rhapsody
10:20 a.m.
Break
10:40 a.m.
Justice 101
Meilani Santillán

Looking to expand your knowledge about the criminal justice system? Come hear from members of Code for America's Criminal Justice team about the current climate of the criminal justice system, and how you can deepen your engagement with justice issues in your community.

Rhapsody
Community Fellowship
Hashim Mteuzi

Learn more about Code for America's Community Fellowship! Come hear about the exciting work that the current cohort of Community Fellows are doing in the cities of Asheville, Austin, Honolulu, and San Jose — and workshop your own Fellowship project ideas with Hashim Mteuzi, the head of the Talent Initiative.

Medley II
Stakeholder Mapping
Caitlin Docker

Making government services work in the digital age involves a lot of different stakeholders at a lot of different levels. Discover how Code for America is working to establish and nurture state, federal, policy, and community partnerships to ensure that the best practices and learnings can be scaled effectively. You'll walk away from this hands-on workshop (led by GetCalFresh's partnership lead, Caitlin Docker) with tips on how to apply partnership building and stakeholder mapping in your own community.

Medley I
12:00 p.m.
Lunch
1:00 p.m.
A Discussion with Zack Exley
Zack Exley
Rhapsody
2:15 p.m.
Applied User Research
Tom Dooner, Fritz Jooste

This hands-on workshop will show you what user-centered design looks like in practice. Whether this is your first or hundredth user research session, we hope you'll learn something you can take back to your Brigade. Post-it notes will be provided!

Medley II
Ask a Govie: Answers and Advice from Local Government Staff
Laura Biediger

Come learn about local government from panelists with a variety of experience, from small counties to big cities. A great session for anyone with a question about local government ("Is it really like Parks and Rec?"), and government staff eager to answer them.

Medley I
Office Hours with Jen: Delivery Driven Government: Procurement; Hiring, Policy Integration
Jen Pahlka

Join Code for America founder Jen Pahlka for a conversation about the principles and practices of delivery driven government. This session builds on the August Brigade Webinar; it is also a chance to share your Brigade/government work, how it is going, what you are learning and the like with Jen.

Rhapsody
Creating a Logic Model
Carlos Moreno, Code for Tusla

Ever have trouble keeping an eye on the "big picture" when working on tech to improve a government or nonprofit program? The Logic Model can be a useful framework to describe the inputs, activities, outputs, and then the desired outcomes of a program. The tool helps you and the organization you're working with get that "big picture" view, and determine where a technology solution might best fit in to the program in order to achieve its goals. Join Carlos Moreno of Code for Tulsa, who will discuss how to effectively create a Logic Model that will support the work of your Brigades.

Illiad Boardroom
3:30 p.m.
Break
4:00 p.m.
Clear My Record
Evonne Silva, Fahad Quraishi, Jazmyn Latimer

Interested in learning more about criminal record clearance? Come hear from members of Code for America's Clear My Record team about launching a pilot to bridge the "second chance gap" by leveraging technology to help the government automatically clear all eligible criminal records. You'll learn about what the Clear My Record team is working on now, why it matters, how we got here and where we are going, and how you can get involved.

Medley I
Remote Usability Testing
Dewitt Durham, Usertesting.com

Want to work usability into your project development, but can't conduct in-person testing? Learn about tools that allow you to incorporate user research and usability testing into projects with even the tightest timelines. We'll cover methodology considerations for different project stages and research objectives, finding your users, how to get the best results when you're not there to moderate your sessions, and how the UserTesting platform provides a streamlined solution for remote research.

Illiad Boardroom
Brigade-to-Brigade Communication and Support
John Stephens, Code for Durham

Join a panel of Brigade Members for a discussion about ways to engage our communities that don't inherently involve technology. Learn about lessons learned, what works, and the questions we have on how to do better. Leave this session with answers to your own questions and tools and tactics you can take home.

Rhapsody
Non-Traditional Community Engagement
Cyrus Sethna, Code for DC; Mohith Rao, Open STL; Nina Kin, Hack for LA; Ryan Koch, Open Uptown; Emma Burnett, Open Maine; Erin Denton, Code for Orlando

Sometimes, Brigades have to think outside the box of traditional community engagement methods to reach the people affected by the problems they're trying to solve. Join us for an interactive session around the idea of "Non-Traditional Community Engagement." Come with ideas, experiences, and topics to discuss and build upon!

Medley II
5:00 p.m.
Group Photo
Rhapsody
5:15 p.m.
End of Day
Sunday, October 21st
Time
Session
Location
8:00 a.m.
Breakfast
9:00 a.m.
Let's Talk About Equity and Inclusion
Kimberlee Archie
Rhapsody
10:15 a.m.
Pain Points in Retaining New Members
Erin Denton
Medley I
Taxonomy to Connect Brigades
Chris Alfano, Mark Frischmuth
Medley II
Civic Tech in Small Towns
John Stephens
Ithaca I
Learning to Love Fundraising
Laila Brenner
Ithaca II
11:00 a.m.
Break
11:15 a.m.
Tech Is Not Neutral
Ramy Kim, Andrew Shrock
Medley I
Hacking Long-Term Engagement
Catherine Nikolovski
Medley II
Open Indicators
Leonard Lawson, Tim Leisman
Ithaca I
How Best to Organize & Mantain a Project
John Need
Ithaca II
12:00 p.m.
Lunch / Closing Activity
Looking for a fun way to explore Charlotte's history? Form a team and complete the Brigade Congress Scavenger Hunt to win a prize.
Brigade Congress is hosted with the generous support of: